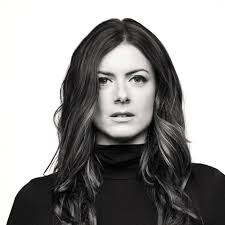 Special to the
Opelika Observer
British singer Callaghan will make her Sundilla debut on May 31.
Born and raised in the United Kingdom, Callaghan moved to the United State in summer 2010 to record and tour with Grammy nominee Shawn Mullins. In August 2018, she released her third studio album, which was recorded in Los Angeles.
Playing piano and guitar, Callaghan offers a stunning voice which earns frequent comparisons with artists like Sarah McLachlan and Emmy Lou Harris. Her songwriting chronicles the stories, experiences and emotions which are part of everyone's lives.
A long-time fan of Mullins' music, she contacted the Atlanta singer-songwriter online. After being impressed by her sound and voice, he agreed to produce her debut album.
Life in Full Colour was tracked in and around Atlanta and released in summer 2012 to a great reaction. The Huffington Post called the album "joyful listening" and Mullins described Callaghan as "a voice the whole world needs to hear."
Since then, Callaghan's been constantly on the road building her audience and headlining shows across the country. Reviewing Callaghan live No Depression says "her extraordinary voice truly sets the music apart…nothing short of stunning." This summer her live shows have included a date opening for James Taylor and Paul Simon in London's Hyde Park.
Callaghan's second studio album, A History of Now, was recorded in Nashville and earned praise on both sides of the pond. In the United Kingdom, BBC Radio put three singles into rotation and in the United States, Daytrotter and Sirius XM's Coffee House station both featured her live in-session.
The latest chapter of Callaghan's journey in the United States has taken her to Los Angeles to collaborate with producers Starr Parodi and Jeff Eden Fair who work at the pinnacle of the movie soundtrack industry and Anthony Resta who has previously produced albums for Blondie, Duran Duran and Elton John.
Together they have produced Callaghan's latest album simply called 'Callaghan.' The new tracks and location have continued to evolve Callaghan's sound; taking her music in a more pop direction, while retaining the honest emotions of the singer songwriter and all delivered with Callaghan's soaring, beautiful voice.
Showtime at the Auburn Unitarian Universalist Fellowship is set for 7:30 p.m.. Advance tickets are $15 and are available at Spicer's Music, World Cup Coffee and online at sundillamusic.com. Admission at the door will be $20. Free coffee, tea, water and food will be available, and attendees are welcome to bring whatever food or beverage they prefer.
For more information, go to www.sundillamusic.com. The venue is located at 450 E. Thach Ave. in Auburn.