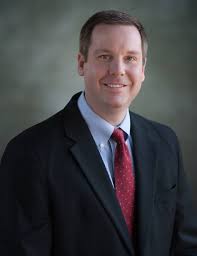 By Justin Smith
For the Opelika Observer
Tax season is now underway, and most people know the fastest method to obtain your tax refund is to e-file with direct deposit. However, make sure to obtain and organize all your tax documents before visiting your tax preparer to ensure you get the very best benefit possible. You can generally obtain a tax organizer/checklist from your preparer to serve as a reminder of the most common documents you will need.
Every taxpayer's situation is unique, so no single checklist can serve everyone's needs. However, the documents below should cover many taxpayers. If you have questions, it's best to bring the document with you. It is better to identify a few extra nondeductible expenses rather than forget to include a legitimate deduction that could have increased your refund.
Personal Information
Driver licenses
Social Security numbers / dates of birth for all dependents
Bank account information for your direct deposit
1095 forms that report your medical insurance coverage (the penalty for not having insurance was eliminated for 2019, but remains in place for 2018)
Prior year tax return(s)
Estimates tax payments made throughout the year
Income Information
W-2 forms from your employer(s)
K-1 schedules – report income from partnerships and S corporations
1099-MISC – report income for independent contractors and landlords
1099-INT, 1099-DIV and 1099-B – report interest, dividends and capital gains/losses
1099-R and 1099-SSA – reports retirement income (including social security)
1099-G – reports state income tax refunds from the prior year
Adjustments to Income
Contributions to Individual Retirement Accounts (IRAs)
Alimony paid (for divorces entered into before 2019)
Student loan interest (deductible up to $2,500 with income limitations)
Educator expenses (up to $250 or $500 if spouses are both educators)
Self-employment taxes
Self-employed medical insurance premiums
Health Savings Account (HAS) contributions
Itemized Deductions & Credits
1098 – reports mortgage interest paid (interest on debt up to $750,000 is deductible)
Records of charitable contributions (cash and non-cash)
State and local income taxes paid last year (if you owed)
Automobile ad valorem taxes (typically on your annual car registration)
Real estate taxes (state and local income taxes up to $10,000 are deductible)
Child care expenses (up to 35% of qualifying childcare expenses of $3,000 for one child or up to $6,000 for two or more children)
1098-R – reports higher education expenses (typically college tuition and fees)
Many taxpayers have other forms of income and expenses, such as royalty income, rental property, small businesses/self-employment or side gigs such as Uber/Lyft and Airbnb. These are typically handled as part of your tax return and should be discussed with your preparer.
Justin Smith is a licensed certified public accountant in Opelika, specializing in individual and small business tax and accounting. He can be contacted at 251-209-2579 or Justin@JSmithCPA.net. His website is www.jsmithcpa.net.