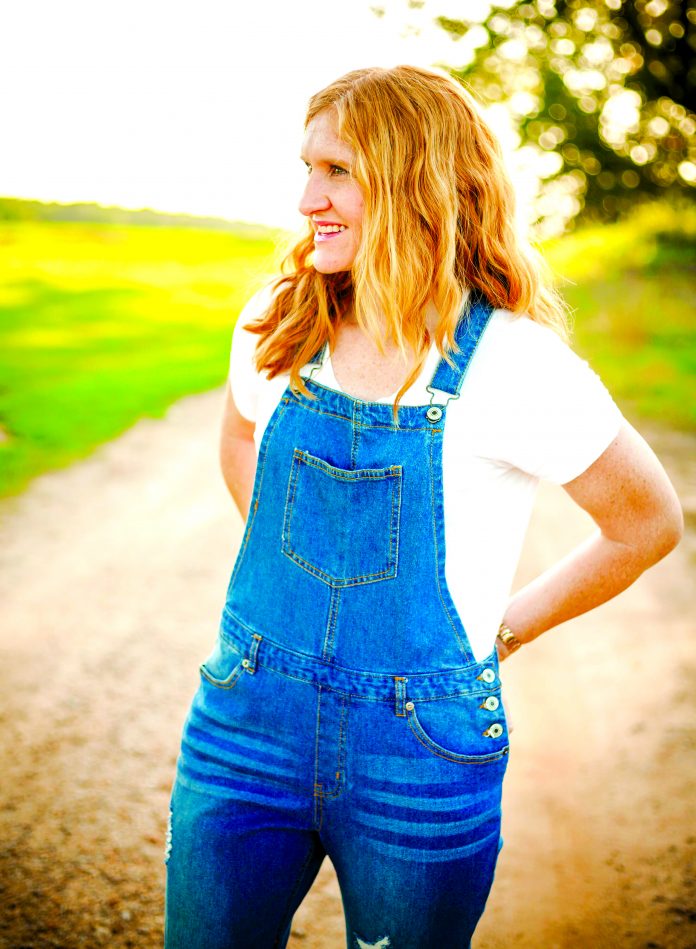 By Bradley Robertson
What is so special about a good book?
I did not grow up a reader. My father was an avid reader and read to me often,  but I simply didn't have the discipline. I couldn't make myself follow through with actually finishing a book.
Fast forward 20 years to today, and I'm completely obsessed with reading and have lists upon lists of what I've read and what I hope to read. I'm a wonderer.  I love the idea of taking my mind to new places and exploring all that's out there.  A book can open up a space inside of us that always existed but seemed to be hiding.
Books open our minds to the great big world around us. We work, we tend to our families, we are good at busy, but what's beyond us, in imagination and truth, is just as amazing as what's in front of us.  
Stories can teach us and lead us. Stories can give us new perspective or new direction. They can change our hearts or make us die laughing out loud.
I remember the first time I read a book that truly impacted me. It was post-college and I picked up a copy of Ernest Hemingway's "The Old Man and the Sea." This is storytelling at its finest, a beautiful, descriptive tale of an old fisherman determined to keep his catch. It sounds so simple, but it left me with a lifetime of determination, grit and adventure.
I currently prefer non-fiction and I usually have more than one read going at one time.
I'm offering three easy reads for readers and non-readers alike. My picks spark interest as well as open our minds to others around us. Enjoy!
1 – Love Does by Bob Goff
"Love Does" is juicy and fun! It's made up of 31 short stories, telling the life of the author Bob Goff.
Love Does is whimsical and wild. Goff lives life with more zest, excitement and joy than anyone I've ever met. He is funny, authentic and a great story teller. Goff doesn't believe love is just a thought or feeling, he believes Love Does.
Goff's thrill for the little things will light up a fire inside you to do the same. Goff also isn't scared of the big. He just goes for it and does the next best thing.
Goff shares the simple-yet-vast picture of Jesus, his complete love for all through action.
Goff writes, "Jesus said that unless you know him like a child, you'll really never know him at all. Kids don't care about facts, and they certainly don't study each other. They're just with each other, they do stuff together. That's what Jesus had in mind."
Goff will take you on his adventures around the world, meeting all sorts of people, to inspire you to live very fully in any space. Goff tells stories of thrill and stories of loss. All his stories paint for us a sweet perspective on the doing of love.
He will force you to lose all seriousness and embrace any opportunity.
Want to learn to be secretly incredible? Read Love Does.
Want each day you live to be an adventure? Love Does.
You will finish this book giddy and ready to do love!
2 – Tattoos on the Heart, The Power of Boundless Compassion, by Gregory Boyle
This book has rocked my heart. I have never read anything like it. As soon as I finished this book, I started it right back over. Twice! I read it three times in a row. It was that compelling.
The book is about the author, Greg Boyle, also known as "G." Boyle tells of the time he spent in Los Angeles in the late 80s and 90s serving as a priest in a poor part of LA saturated with gang violence; most of its members being young and Latino.
Boyle retells the true stories of the lives of some these people. He tells of all the pain, injustice and horror that go on in these communities, but he also tells, very clearly, the story of a compassionate God.
Boyle writes the story of a young man named Scrappy. Scrappy had once pulled a gun on Boyle, once walked out of one of his funerals and had been in prison for 10 years. After being released, he visits Boyle in his office. Boyle writes, "where we stand in all our mistakes and imperfections is holy ground. It is where God has chosen to be intimate with us and not in any way but this. Scrappy's moment of truth was not in recognizing what a disappointment he's been all these years. It came in realizing that God had been beholding him and smiling for all this time, unable to look anywhere else."
Boyle talks about the "expansiveness" of God's heart. It is so vast we cannot even wrap our minds around it. Culturally, we believe some of us are more worthy or honorable of God's smiling face than others. However, we are all worthy and honorable. No conditions, no restrictions, just vast, real love.
Boyle writes, "behold the one beholding you and smiling…"
I recommend this book to everyone. I hope my children read it one day, and know that all human race is loved by God. All.
It has opened my heart to want to spend time with those I may think have fallen short, for I have fallen short too. How will I learn about his vastness if I'm not in it seeing his vastness? Jesus didn't talk about helping the poor, he was with the poor.
I left this book humbled in tears. Compassion is the center of our heavenly father, and Boyle gives a real-life encounter of that love.
3 – The Road Back to You: An Enneagram Journey to Self-Discovery by Ian Morgan Cron and Suzanne Stabile
I first began my Enneagram journey more than a year ago. Prompted by friends, I was hesitant to begin, but afterwards, wished I had picked it up a long time ago. The Enneagram is a mystery but one of the most life changing books you'll ever read.
So, what is the Enneagram? Author Ian Cron says, "The Enneagram is an ancient personality typing system. It helps people understand who they are and what makes them tick."
In my words, it's a tool to find the deepest parts of ourselves. Who were we born as? What in our childhood shaped us into adults? It reveals our trueness and helps us to find the trueness in others. The Enneagram is a spiritual roadmap back to ourselves, for when we know who we are, God can be more clearly revealed through us.
There are nine types of people in the Enneagram. When I first discovered my 'type' I literally felt my stomach turn. I thought to myself, "How did this book know so much about me?" It stated things clearly I had always known of myself, but had never talked about or mentioned to a soul. It was bizarre and awakening. I thought, "This is me!" It shared every positive feature of myself as well as any and all difficulties and tragedies. The wording is very simple and positive, stating either we are "healthy" or "unhealthy," never referring to a trait as being "bad." We are absolutely all "wonderfully made," and the Enneagram clearly helps us to see that.
Here are the nine Enneagram types:
1-The Perfectionist
2-The Helper
3-The Performer
4-The Romantic
5-The Investigator
6-The Loyalist
7-The Enthusiast
8-The Challenger
9-The Peacemaker
This book is a quick and fun read and will awaken you to how marvelously God created you. We are all wired differently, and so we all work, behave and move about our life differently. The Enneagram is a reminder that difference is necessary. We all bring something beautiful and marvelous to the table, but it's not all the same. Our strengths evoke life and joy with in us and our weaknesses can separate us from the good we have to offer. The Enneagram defines them all, so that we can see ourselves more clearly.
After spending months learning about myself, I began using the Enneagram to better relate to my husband. I have always wondered how two people so very different can fall into place and appear so united.
The Enneagram had my answer. Isaac is intense, loud and bold, to say the least.
I am more calm, rational and meek. When he and I join all our positive forces, we are unstoppable. We are focused and all the goodness we have inside is seen for miles. However, when we stumble, the Enneagram shows us how to return to our greatness. The Enneagram trains our hearts and minds to see others through new goggles. Goggles that reveal the best in all of us.
I encourage you to take your own Enneagram journey. A journey of you! A journey of self and all the amazing things God equipped you for in this life. He made us each unique for a reason, now grab this Enneagram book and find it!
Do you have book recommendations for me? I'd love to hear them. Feel free to email me at bradley@georgesjournal.co.
Bradley Robertson is a local mother, wife and creative. She's an Auburn University graduate, loves good food and getting outside with her family. Bradley enjoys feature writing, as well as Southern culture and lifestyle writing.