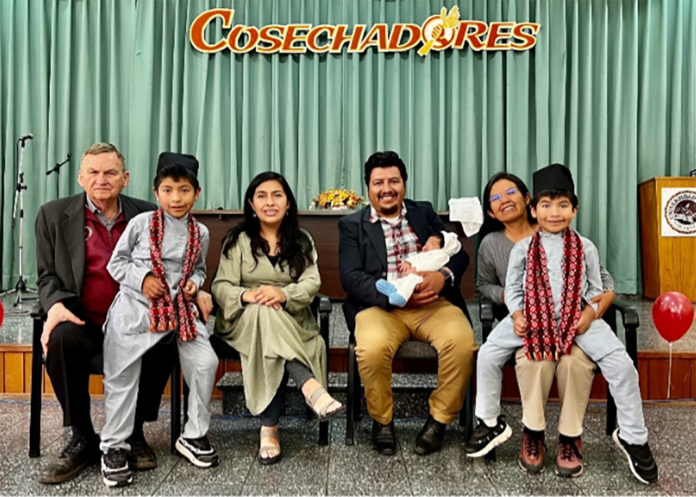 BY HANNAH GOLDFINGER
HLESTER@OPELIKAOBSERVER.COM
AUBURN —
Stop by Chappy's Deli Friday night for a book signing and a chance to help a worthy cause.
Dottie and Allan Gravely have been authors for years — with a heart to help those in need.
Allan wrote his first book in the '90s about what it means to be filled with the Spirit of God. He said the whole process took him close to a decade.
But since then, he's written many more.
"I've just finished writing a book about shoe leather church, which looks at the best ways to do ministry based on 2 Peter 1:4," he said.
His wife, Dottie, said she watched her husband through the writing process and decided to publish her own book.
"I decided to go with an autobiographical book," she said. "I wrote the life story of my own heritage, my upbringing, raising my four children, falling in love with Allan before the four children, and so I published that book and titled it 'Alabama and Beyond,' Alabama being my starting point and the 'beyond' were the places I ventured to — three different continents in my lifetime."
Only three months after publishing her first book, however, Dottie suffered from a brain hemorrhage.
"My neural surgeon said half the people that do that don't survive, and I did survive and was able to publish six more books since 2015," she said. "The second book is the story of that brain hemorrhage and time I spent at UAB and thereafter."
Her most recent book is a study on the life of the biblical figure Peter and how his life can be replicated.
"All these books are going to be at this benefit book signing we're having at Chappy's Deli this Friday night from 5 to 9," Allan said. "Dottie's got seven books for the benefit of an orphanage in Sucre, Bolivia."
Dottie said she and Allan learned about the orphanage when their daughter, Sharon, invited them on a trip to Bolivia with her, her husband Luis and their team.
"I got a call from her one day; she said, 'Momma, I need more Spanish speakers to go with the team to translate,'" Dottie said. "And it just so happened that I was a high school Spanish teacher. The date they were going down there would work with my contract. My contract ended one day in June; I went the next day to the airport.
"Down there, we found a wonderful story about a woman who had a tremendous compassion for the children on the streets in Bolivia. There's no welfare for them, there wasn't at that time, I don't think there is any today. They didn't have food stamps. They had nothing. And so when nightfall came, the temperatures really drop in Bolivia. It's 9,000 feet up in the … Andes mountains, and the temperatures drop. The children get cold at night and they can't go home to a warm bed. They go to a sidewalk and they get a piece of cardboard and sleep on it."
This woman, whose name is Ana, started a home for these children called Shalom. Its full name is Shalom Es Mi Casa.
Ana herself had, at one point, fallen on hard times, and knew what it was like to have no one to turn to, Dottie said.
"At her lowest point, someone invited her to a Christian meeting," she said. "She became a Christian. She heard about this Bible College and she got to finish there."
The city of Sucre offered Ana a piece of land to build an orphanage, with a time frame of two years within which to complete the project.
She accepted the offer, not sure how the funds would arrive. Simultaneously, a friend invited her on a vacation to Maryland.
"Of course, she took her pictures with her of these children that she was trying to help," Dottie said. "… And she began to show the women around Oakland, Maryland, these children and they caught her vision. Before it was over, 25 churches from all denominations says 'We'll back you.'"
Now, years later, the results speak for themselves.
"Some of her kids have graduated, some have returned to be house parents for her, some have gone into the government," Dottie said.
Ana provides not only shelter, but food, clothes, education, uniforms and an introduction to her savior, Jesus Christ.
Dottie said when she wrote her first book she promised God that she would donate a portion of the proceeds to Shalom.
Now, Dottie and Allan plan to donate all the profits of Friday's book signing and sales to Shalom.
The signing will take place from 5 to 9 p.m. at Chappy's Deli on Glenn Avenue in Auburn.