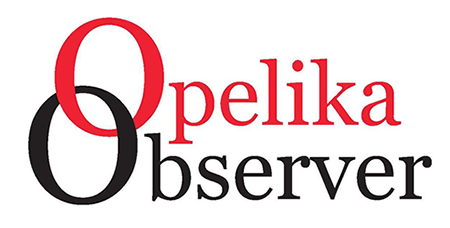 Calls on Ivey, legislature to act immediately for Alabamians' relief
Contributed to the Observer
Lindy Blanchard, Republican candidate for governor, was not impressed by President Joe Biden's State of the Union address.
"Joe Biden's first State of the Union speech was what we expected — a mix of the confused rhetoric, bad ideas and worse policies that he's been pushing for decades," Blanchard said. "Except, of course, for the part where he talked about building more products in America, with American workers doing American jobs. That part sounded like his speechwriters stole it from a MAGA Republican.
"Let's be honest. Biden's first year in office was one bad decision after another, with a few disasters thrown in just to break up the monotony. He's given us the worst inflation in 40 years, destroyed our reputation around the globe, created an epic crisis on our southern border, watched while Vladimir Putin invaded Ukraine and opened the door for Xi Jinping to take Taiwan, probably sooner than later.
"Everything Biden has done has been a bad idea, badly executed, with bad outcomes for Americans. Let's take just one example. On his first day in office, he stopped the Keystone pipeline, eliminating thousands of American jobs. That was just the first step of a radical Green Energy agenda that cost us our energy independence and forced him to beg OPEC and Russia to pump more oil — all to satisfy the global warming fanatics in his Democratic Party.
"Biden's energy policy is pouring money into Putin's pockets. It also lets Putin use energy as a weapon not only against Europe, but against us, because we're now importing half a million barrels of oil a day from Russia. Putin's getting richer, while our prices for gasoline, and food, and everything else just keep going up, and up and up.
"Joe Biden just told us that American diplomacy matters. It certainly did when Donald J. Trump was president.. Now, judging by Afghanistan and now Ukraine, I'm not so sure.
"It is so important to take back Congress this November. We have to elect strong, conservative leaders who will stand up to Biden, Pelosi, AOC and all the rest of the radical left in DC. And I'm running for governor so that I can be the strong, conservative, outsider Alabama needs in Montgomery.
"Until then, I call on Gov. Ivey and the legislature to stop tapping your fingers and act now to protect the people of Alabama. You should freeze the automatic increase built into the gas tax bill, and roll back the gas tax immediately. You should eliminate the grocery tax immediately. You should ban any more illegals from being resettled in Alabama, and ban any payments to them from state money.
"The legislature must pass, and the governor must sign, legislation mandating better election security before the next election. And, you must make it clear that you do all these things openly, honestly and transparently, because the people of Alabama are fed up with the corruption in Montgomery and in Washington.
"There are many more issues which need to be addressed in this session, but these things need to take priority. Joe Biden's 'temporary' inflation is here to stay, and our people need relief now.
"For now, I am a candidate for governor, and I will keep speaking out and speaking up for the people of Alabama. We're doing fine, but doing fine isn't good enough. When I'm elected governor, we can and will be our best."
Blanchard, a wife, mother, businesswoman and philanthropist from Montgomery, will face Ivey and six others in the Republican primary on May 24.
For more information: Blanchard ForGovernor.com.