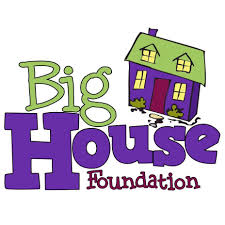 Special to the
Opelika Observer
There are multiple ways for people to get involved with the Bighouse Foundation this December. Donating toys, giving financially and volunteering are just some of the ways people can help. For more information, visit www.ourbighouse.org.
• "A-O Christmas Market will benefit BigHouse Foundation, Women's Hope"
Proceeds from the inaugural "A-O Christmas Market" Nov. 30 – Dec. 1 will benefit the missions of the BigHouse Foundation and Women's Hope. Admission is $10 or $5 with the donation of a new, unopened toy.
• "Ornament Decorating Party Nov. 20"
Taylor Made Designs will host an ornament decorating party Nov. 20 from 3-6 p.m. to benefit the BigHouse. Ornaments cost $5 each.
• "10th Birthday Bash scheduled for Feb. 21"
BigHouse's "10th Birthday Bash" will be held Feb. 21. Jason Johnson will serve as the guest keynote speaker. The event is free to attend, but there will opportunities to donate. To reserve tickets or tables, send emails to bighouse@ourbighouse.org.