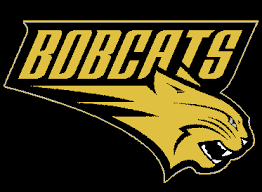 By Zachary Pike
For the Opelika Observer
It was a happy homecoming Friday night for the Beulah Bobcats as they defeated the B.B. Comer Tigers 46-26.
A jam-packed crowd there to send off the seniors were greeted by a strong showing from Beulah's rushing attack. From the opening whistle, the Bobcats dominated the Tigers, rushing for 376 yards on 39 carries. Multiple seniors contributed, as Phillip Saylor, Tez Turner, Caden Dowdell, and David Fell combined for 25 carries for 262 yards with 4 touchdowns.
Beulah head football coach Cody Flournoy said he was pleased with his team's overall performance.
"Well it's senior night so you want to honor your seniors by playing your best football. That's one thing we talked about with them was tonight's game would be the last time the seniors would be playing on this field, Flournoy said. "Next week we got Holtville and we want to end with a win. Unfortunately, everybody that goes to the playoffs, there's only going to be one winner once it's over. So we have a chance to do something that a lot of schools can't do because they are in the playoffs. They will end with a loss and we can end with a win. We can end the season on a high note."
The Beulah defense also had a strong outing. Consistently forcing B.B. Comer quarterback Justin Holmes to vacate the pocket proved key in limiting the Tigers to 331 yards of total offense.
Beulah's defense was led by Isaiah Glidewell who had 10 tackles, one for a loss, Jackson Blanton and Kain Latham finished with seven tackles each and Dowdell added six.
Coach Flournoy added that the win will provide positive momentum heading into their final game and the offseason.
"I was really proud of the senior class this year. They come in and got on board early and went to work started out pretty strong and kind of faulted there in the middle," Flournoy said. "We want to end strong next week to carry us into the offseason and build off what we've achieved this season".
The 3-6 Beulah Bobcats travel this Friday to take on the 1-8 Holtville Bulldogs for their regular-season finale.
Kickoff is set for 7 p.m. Friday night at Boykin Field. Holtville High School is located at 10425 Holtville Road in Deatsville.