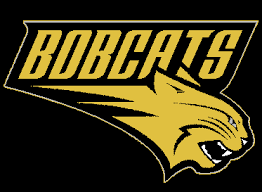 By Morgan Bryce
Associate Editor
Beulah's potent rushing attack and opportunistic proved to be key in a 42-34 barnburner road win over Southside-Selma last Friday night at Memorial Stadium, moving the Bobcats' record to 5-0 for the season.
Coming off a devastating 24-18 double overtime loss to the Panthers last season, the Bobcats entered the game seeking revenge.
A wild first half ended with Beulah ahead 28-14. Stellar special teams play and a never-say-die attitude from Southside-Selma kept the second half competitive, but Beulah's ground game kept a firm check on a full comeback by the Panthers.
Dominant offensive line play paved the way for 457 rushing yards for the Bobcat offense. Still without star running back Caden Dowdell, Chris Person put the team on his back, rushing 33 times for 238 yards and a touchdown.
Quarterback Lonzie Portis was a scoring machine, carrying the ball 10 times for 97 yards and three more TDs. Quay Moreland and Quin Page combined for 15 carries for 102 yards and two more scores.
Portis's passing numbers were limited, completing 2-of-6 passes for four yards and an interception.
Defensively, Beulah held Southside-Selma to 340 yards of total offense, with 228 of those yards coming through the air.
Dylan Coleman led all Bobcat defenders with six tackles, followed by defensive back Tykerious Williams' three tackles and an interception. Person's heroics extended to the defensive side of the ball too, finishing with three tackles and a blocked extra-point attempt. Big defensive tackle Christopher Latham finished with three tackles and two pivotal fumble recoveries.
Beulah's march to history this season continues, matching numbers that have not been seen by the program in decades. The Bobcats have a much-needed bye week this Friday before another region road matchup v. Bullock County.
Kickoff v. the Hornets is set for 7 p.m. C.S.T. Oct. 5.
The Bobcat's next home game will be v. St. James Oct. 12. Bobcat Stadium is located directly behind the high school at 4848 Lee Road 270 in Valley.
For more information on Beulah athletics, visit https://www.lee.k12.al.us/domain/3026.