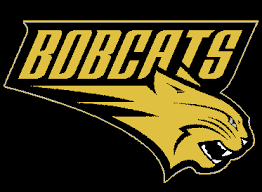 By Morgan Bryce
Staff Reporter
A slow start on offense and inability to stop a potent wing-T rushing attack on defense cost Beulah Friday night, as the Bobcats fell 34-22 to Montgomery Academy.
The two schools combined to rush for nearly 600 yards in the game, and Beulah head coach Cody Flournoy said fixing the defense will be important as they head into next week's matchup at Southside-Selma.
"Montgomery Academy plays a wing-T offense and it's just something that you don't see all the time. Once they got to clicking, we just didn't have a good answer," Flournoy said. "We're still learning this team – about who can play and who can do the right thing."
Offensively, the Bobcats stuck to their traditional ground-and-pound attack, as junior tailback/middle linebacker Caden Dowdell rushed 15 times for 97 yards. Other solid performances included quarterback Nolan Earle's 11 carries for 42 yards and a touchdown, Tez Turner's 3 receptions for 80 yards and a score and David Fell's 3 catches for 56 yards and another score.
Defensively, junior defensive end/outside linebacker Justin Hancock led with 10 tackles, Dowdell finished with seven, and Jackson Blanton and Wesley Huddleston each had six.
On special teams, senior kicker/punter Robbie Speed had a solid night, maintaining a 42.5 yards-per-punt average and was 2-for-2 on extra points.
Looking ahead to next Friday night, Flournoy said he believes Southside will serve as a more even matchup for his 1-1 Bobcats.
"I believe we're going to keep getting better … we made some mistakes Friday night, but a lot of it is just technique. Southside-Selma is a team that is really athletic, they spread the ball out and they won't run all the power runs like Montgomery Academy did," Flournoy said. "We'll match up better with them just by what they do offensively."
Kickoff is set for 7 p.m. at Southside-Selma, which is located at 2361 School Drive in Southside, Ala. near Selma.