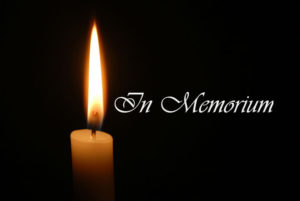 Betty Jean Smith Neel
A memorial service for Betty Jean Smith Neel of Opelika, Alabama, will be held Wednesday, November 6, at 1:00 p.m. at Trinity Presbyterian Church, following interment at Odd Fellows Cemetery in Gainesville, Alabama, on Tuesday, November 5 at 2:00 p.m. Rev. Chris Duncan of Trinity Presbyterian officiating.
Mrs. Neel, who died Thursday, October 31, 2019, was born January 4, 1938, in Conchas Dam, New Mexico. Though born in the far west and spending her earliest years at points across the country because of her father's service in the Corps of Engineers, she grew up in the midst of extended family in Sumter County, Alabama. She married following three years at Auburn, then completed her degree at Livingston University in 1964. A loving wife and a devoted mother, grandmother and great grandmother, she dedicated her life to her family and to the service of her Lord.
She is survived by her husband of 61 years, David S. Neel, her son David S. Neel, Jr. (Emily), daughter Betty Schuster (Chris), daughter Melissa Carrell (Dale), brother Hadden B. Smith III (Karen), grandchildren Joshua Schuster (Stephanie), Amy Schuster Jaeger (Mitch), Caroline Neel Wesley (James), Will Carrell (Hilary), Thomas Neel, David Carrell (Laura), Sarah Schuster Steed (Patrick), Andrew Carrell, Laura Schuster, Jake Carrell, and Emmanuel Nkoueleue (Lauren), great grandchildren Caleb Schuster, Levi Jaeger, Wesley Schuster, Lucas Jaeger, Wyatt Wesley, Lawson Jaeger, and William Wesley, Sawyer Steed, and Sadie Steed.
Jeffcoat-Trant Funeral Home and Crematory directing.