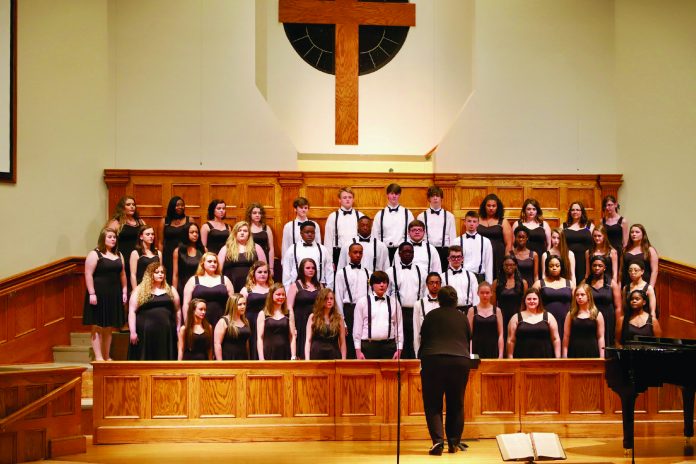 Special to the Opelika Observer
On April 5, the Beauregard High Concert Choir and Sanford Singers went to State Performance Assessment in Tallassee, Alabama.
Sponsored by the Alabama Vocal Association, more than 30 choirs from different schools across this district performed before three judges on two prepared pieces. After the stage performance, the choirs are escorted into a separate area where they are given a short musical piece they have never seen before to sight read. The directors are given five minutes to go over the piece with the choir verbally. No notes can be sung during that time. After this, the choir must sing the piece for the judge without any assistance from the director. This is to test the choir's ability to read music.
Choirs are graded on a rubric. They may be rated Superior (1), Excellent (2), Good (3), or Fair (4). The Beauregard Choir was rated three superiors on stage performance and a superior in sight reading. The Sanford Singers were rated three superiors on stage performance and an excellent in sight reading.