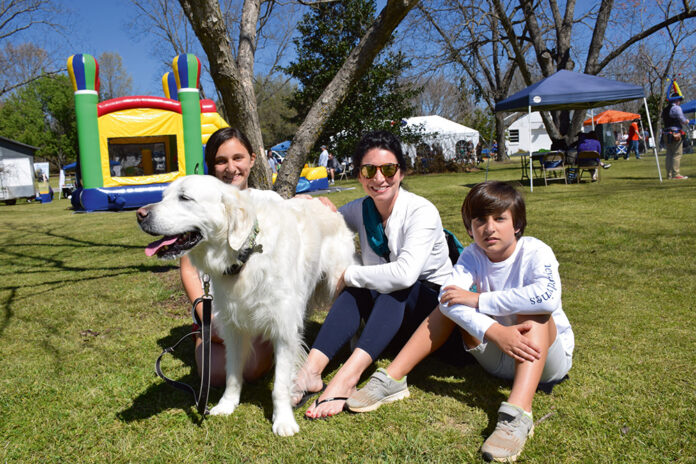 Contributed by
the city of Auburn
Calling all dog lovers. Auburn Parks and Recreation and the Lee County Humane Society will host Bark in the Park, an event celebrating responsible dog ownership, on Saturday, March 19, from 9 a.m. to 2 p.m. at Kiesel Park.
This free community event is open to all dog owners and their favorite four-legged friends. Join us for a day of doggone good fun at the park with live music and food trucks. Visit a variety of educational booths, shop with local pet vendors and enjoy door prizes. Looking to expand your canine family? Rescue dogs will be available for adoption as well. In addition, PetVet Animal Health Center will provide free dog microchipping.
Please remember that all dogs in attendance should be kept on a leash.
For more information on Bark in the Park or to become a vendor, please visit auburnalabama.org/parks or contact Sarah Cook at 334-501-2948 or scook@auburnalabama.org.
CityFest
The Auburn CityFest Committee is currently accepting applications for arts and crafts and nonprofit vendors for Auburn CityFest 2022. This year's CityFest will be held Saturday, April 30, at Kiesel Park from 9 a.m. to 4 p.m.
Auburn CityFest is Auburn's largest free outdoor festival and is a great opportunity for arts and crafts and nonprofit vendors to gain more exposure in the Southeast. Arts and crafts vendor applications are due April 8, and nonprofit applications are due March 18. Applications are accepted on a first-come, first-serve basis. Space is limited, and vendors are encouraged to apply as soon as possible.
To download an arts and crafts or nonprofit vendor application, visit auburncityfest.com. For more information about Auburn CityFest, please contact Auburn CityFest headquarters at 334-501-2930.