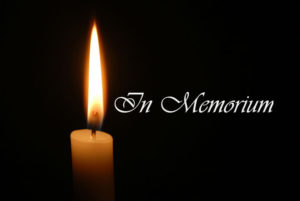 Barbara Leiko Woolley
Barbara Leiko Woolley, beloved wife of Wallace Kendall Woolley, died peacefully in her sleep in the early morning on Sunday, Oct. 27. Barbara said that she was lucky to have so many loved ones including her husband, her son and his family, and especially her grandchildren.
For the first nine years of her life she lived in Honolulu. After that she lived in many places including Germany but mostly California. She married in 1967 and soon moved to Maine with her Air Force husband. After six years there, she came to Auburn to go to college. She was admitted to medical school and attended The University of Alabama in Birmingham. After residency she practiced obstetrics-gynecology in Fort Walton Beach until her retirement. She and her husband retired in Opelika. They were members of First United Methodist Church of Opelika.
Her funeral was held at 3 p.m. Nov. 3, at First United Methodist Church of Opelika, visitation was at 2 p.m.
She is survived by her husband; son: Kendall Tuckerman; son-in-law: David Tuckerman; grandchildren: Lowell Tuckerman, Whitney Troxtell, Jacob and Carter Tuckerman who are the loves of her life.
Jeffcoat-Trant Funeral Home directed.