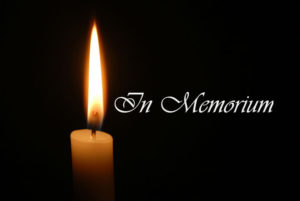 Barbara Hartley
Barbara Hartley, age 75, of Dadeville, AL, passed away peacefully at home October 22, 2019 with her family by her side.
Barbara was born in Jasper, AL to Harvey and Grace Comer, on October 6, 1944. She and Lamar Hartley married December 21, 1963. Barbara loved worshiping and serving in her church, Mount Carmel Baptist. She also loved working in her yard with her many flowers, canning fresh vegetables each summer, and spending as much time as possible with her family and friends. Few things gave her greater joy than her grandchildren. Barbara was an active member of Mt. Carmel for over fifty-five years where she faithfully attended services, taught children's Sunday school, assisted with countless vacation bible schools and other church-wide events, and delighted in participating in Bible study classes that strengthened her faith.
Barbara is preceded in death by her parents, Harvey and Grace (Fisher) Comer; her brothers Leroy Comer, Joe Comer and sister Shirley Comer Hack.
She is survived by her loving and devoted husband of 55 years, Lamar Hartley; sons Chris (Tina) Hartley of Highland Falls, New York; Marrell (Laura) Hartley of Opelika, AL; grandchildren Benjamin "Bence" Hartley, Kara Hartley and Graham Hartley.
In Lieu of flowers, memorials may be made to Mt. Carmel Baptist Church, 3610 Dudleyville Road, Dadeville, AL 36853. The family wishes to extend their gratitude to all family and friends for their love and support during this time.
Visitation was held Oct. 24 from 11:45 a.m. to 1:45 p.m. at Mt. Carmel Baptist. Funeral service followed at 2 p.m. in the sanctuary, with Pastors Freddy Senn and Michael Beck officiating. Graveside services followed at Tallapoosa Memory Gardens immediately following the service.
Langley Funeral Home handled all arrangements.