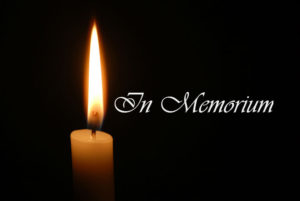 Barbara Ellen Strozier
Barbara Ellen Strozier, age 79, met her Lord and Savior face to face on Nov.24, 2019. She was born on Sept. 1, 1940 at her parent's home in Russell County.
She is survived by her beloved husband of 57 years, John; three children Susan (David) Voss, a special daughter Cheryl Denise, and Johnny (Tracy) Strozier. She was loved dearly by her six grandchildren, Jenny (Dean) Martin, Christy (Danny) Herald, Joey (Angela) Santigati, William Voss, Matt Strozier, and Shelby Strozier. She was blessed with eight great-grandchildren as well. She also leaves behind an older brother, Fred (Brenda) Woods, and many nieces and nephews.
She was preceded in death by her parents, Herman Woods and Eva Vinson.
She worked for the Opelika Parks and Recreation Department for 36 years and enjoyed all the people that she interacted with on a daily basis. She truly loved people. She was a lifelong member of First Baptist Church, Opelika and taught second grade Sunday school there for more than 25 years. She thoroughly enjoyed singing in the senior choir and attending Martha Tabor's bible study class. She had a beautiful smile and lived her life well. She was a fabulous cook and Matt loved her delicious potato salad immensely. She enjoyed planting flowers and watching birds on her back patio.
Visitation was held at First Baptist Church, Opelika last Wednesday from 1 to 2 p.m., with a celebration of life service following. Dr. Jeff Meyers officiated. Burial followed at Garden Hills Cemetery.
In lieu of flowers, please consider giving to Storybook Farm, The Way2Serve, or the Muscular Dystrophy Association. Jeffcoat-Trant Funeral Home directed.