By Beth Pinyerd
As the school bell has rung, we seniors and Baby Boomers can truly find a "niche" or place in the preschools and schools.
Volunteering to help others doesn't cost a thing except your time. Many of us Baby Boomers (born between 1946-1964) are entering into our retirement years. For some of us, it might mean that a regular work schedule slows down. Because of the change of economic needs, many Baby Boomers will continue to work full time and part time. One model that the greater generation has provided for us is to freely give back to the community as volunteers, no matter how busy our lives are. We as Baby Boomers have talents, gifts, skills and wisdom that we can share with others. The benefits of a sense of purpose and relationships are so gratifying. There are things that money cannot buy. Helping others is one of those commodities. Also, as Baby Boomers, we are searching for ways to help us stay healthy. Volunteering can benefit us socially, mentally, physically and emotionally. The National Council on Aging defines intergenerational programs "as activities that increase cooperation and exchange between any two generations … It has been shown that a relationship between young and old enlightens both generations." As I have been blessed to serve both the young and old, intergenerational relationships are something that goes beyond anything that money can buy. What is exchanged mentally, physically, socially and emotionally is so rich in benefits for the young and elderly.
Lee Ann Scroggins, preschool director at Trinity United Methodist Church, has invited senior adults in the church and community to volunteer in teaching young children music, library, chapel and in other ways as needed. As a Baby Boomer myself, I deeply appreciate this kind of outreach from Trinity United Methodist Church to continue to use my teaching skills in serving young children by reading books from the library. I call my volunteer day on Tuesday "Terrific Tuesdays" with the children because I am blessed to be with my young friends. Young children provide such a spark of energy and enthusiasm to older adults. Children are truly blind to age differences. They unconditionally love us seniors for who we are. What a rainbow booster!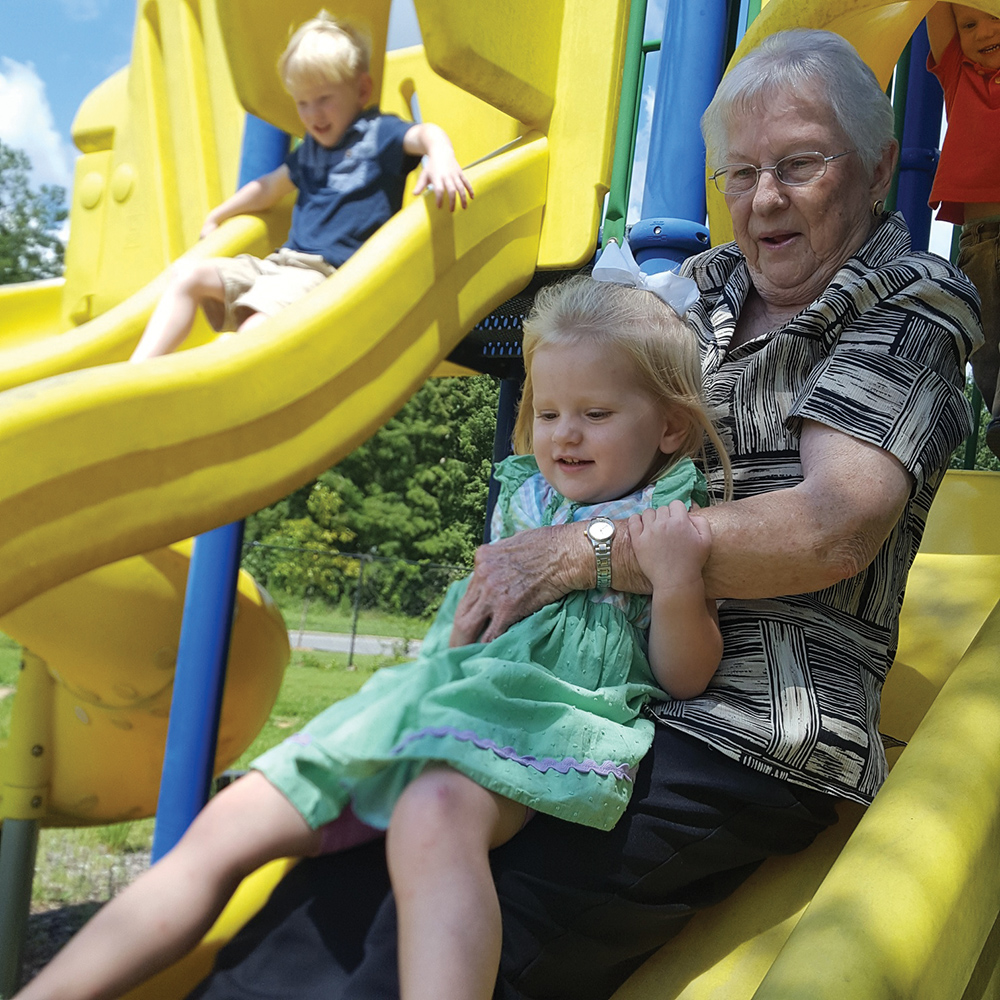 Embarking on volunteer opportunities provides time for you to explore your interests and the "when, where and why" you want to volunteer in certain areas. Here are a few questions to ask yourself:
1. Do I want to do something I am good at like music, reading, crafts, mentoring, tutoring, etc.?
2. Do I want to make the community and world I live in a better place?
3. Do I want to try something new?
4. Do I want to meet people who are different from me?
5. What can I do with my spare time to help others?
These are a few more helpful questions you can ask yourself:
1. How much time can you commit to volunteer activities?
2. How do you want to serve? Do you want to serve behind the scenes, or do you want to be a leader?
3. How much responsibility will be expected from you in a particular volunteer role?
4. As a Baby Boomer, what skills and talents can be tapped into for the volunteer job you are considering taking on?
5. Do you want to volunteer in serving adults, children, families, animals, environmental upkeep or something else?
6. Where do you want to volunteer? A few options:
A. Educational settings
B. Senior centers or retirement homes
C. Libraries
D. Animal shelters
E. Museums
F. Places of worship
G. Local food banks
H. Service organizations
I. Youth and children's organizations and
J. Local community volunteer opportunities in the Auburn-Opelika area.
Benefits of volunteering:
1. Volunteering is good for you socially. In my growing up years in Opelika, Alabama, I always noticed and was impressed that unpaid volunteers were the glue that held our community together. Those Scout leaders, Sunday School teachers, volunteer workers at our health care facilities and volunteers in service organizations were names that I remember to this day.
When you volunteer, you make new friends. No task is too small in helping to enrich the lives of people, animals, service organizations and places of need. As a volunteer, you meet present needs and provide a lasting memory of gratitude.
2. Volunteering is good for you mentally. When you are helping and doing good for others, you just cannot help but have a good sense of accomplishment. The role you have as a volunteer gives you a sense of purpose in your Baby Boomer years. Also, freely sharing time and helpful service for others provides life satisfaction, which can boost self-confidence. Volunteering also helps fight depression as it connects us with other people.
3. Volunteering is good for your physical health. Many volunteer activities may require physical activity, such as helping the elderly move into activities, meeting the needs of younger children, packing up boxes in service organizations and, on pet therapy, working with pets and animals has shown that stress and anxiety decrease and that moods improve, which leads to overall better health.
4. Volunteering promotes good emotional health. Through volunteering in the community myself, I have noted that many of the good, committed volunteers are those who have limited mobility. People with disabilities or health conditions are so determined to help others. When we help others, we gain life benefits and feel good about ourselves. This can be good for our health at any age.
It is my hope for us Baby Boomers and seniors to realize that when we are helping others, we are helping ourselves. It is a two-way relationship where all benefit.
Beth Pinyerd
Classroom Observer