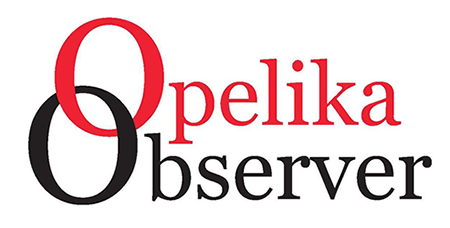 By Hannah Lester
hlester@opelikaobserver.com
The Auburn City Council approved a contract for the relocation of Auburn's Environmental Services and Public Works Department during its Tuesday night council meeting.
The contract authorizes the city to purchase 62.91 acres on Wire Road for over $1.8 million.
"The new Environmental Services and Public Works Complex will provide much-needed space for both departments and include office/warehouse space, pole barns for equipment, vehicle maintenance facility, nursery, fueling station and materials storage," the city's e-packet said.
Assistant City Manager Megan Crouch said that this purchase will cost $30,000 per acre for the property.
"I want to caution you, the $30,000 an acre is a maximum," she said. "That is still subject to appraisal and it's the lesser of the two. So if it comes in at $27,000 an acre, that's what we'll pay."
Crouch said that the search for this property was extensive throughout Auburn, and although it is perhaps farther out than ideal, it is the best site price wise.
"We have searched the city high and low, and we had to go out Wire Road," she said. "Yes, we looked at a number of things closer in. The challenges with closer-in properties, it goes from $30,000 an acre to $100,000 or $200,000 an acre. And we need a massive site."
The assistant city manager said that the city hopes to complete the project by Fiscal Year 2022.
The council also approved a contract with Goodwyn, Mills and Cawood, Inc. to provide architectural/engineering services for the relocation project for over $867,000.
The relocation of the Environmental Services and Public Works Complex will allow the Boykin Campus Improvements project to move forward as well.
The Boykin Campus improvements include the construction of an African American History and Culture museum, both an outdoor and indoor pool, two basketball courts, a fitness center, locker rooms and more parking.
Auburn citizens have waited anxiously for the construction at Boykin. Last January, when Health Plus closed its main facility and moved into an Auburn Mall storefront, several citizens asked the city to prioritize the construction.
"As previously discussed over the last year, that project has been moved up to accommodate some things particularly needed at Boykin and also to accommodate the indoor swimming pool, new library, other things," Crouch said.
Crouch said that the city hopes to begin construction on the Boykin Campus by Fiscal Year 2023.
"We have about $14 million budgeted for Boykin right now," she said. "A million for design and $14 million for those improvements. Of course that cost is expected to increase, but that will hit the next biennial budget process and we're monitoring that carefully."
SiO2 Medical Products Tax Abatement for Coronavirus Aid
The Auburn council approved a tax abatement for a new building for Si02 Medical Products, Inc.
Si02 has made headlines recently for its work in creating vials to transport the COVID-19 vaccine, and it is based in Auburn.
"Si02 is a company that's basically helping save the world by developing these vials that the vaccine will be contained in," said City Manager Jim Buston.
The company had been in the process of creating these vials long before coronavirus made its way to the United States, according to a press release from Gov. Ivey about the company in July.
"Over the last 10 years, SiO2 has developed its patented vial platform, which combines a plastic container with a microscopic, pure glass coating on the inside that is ideal for biological drugs and vaccines," the release said. "The product, developed in Auburn with help from experts from four major U.S. research institutions, combines the benefits of both glass and plastic without drawbacks."
Of course, thanks to the coronavirus, the need for these vials is much more prevalent and time sensitive.
"[Si02 is] ramping up production, seven days a week, 24 hours a day," Buston said. "They need additional facilities, and they have an option to put that facility pretty much anywhere they want to do it."
Buston explained that if Si02 builds in Auburn, the city would reap the benefits; the tax abatement incentivizes the company to do so.
Tax abatements apply only to city tax and would not hurt the education fund, for instance, Buston said.
"We do not abate school taxes, we do not abate hospital tax and we do not abate then children's home tax," Buston said. "So when we talk about tax abatement that means only the property tax that the city would get."
The abatement will be provided to Alabama Industrial Development Body, LLC, the project developer.
The capital investment for the building will be over $5.8 million.
Other Business:
The council approved alcohol beverage licenses for Maruti Mart, LLC and Om Mojila, Inc.
The council approved a tax abatement for YC Manufacturing, LLC for new equipment.
The council approved a contract with Bodine's Landscaping Services, LLC for landscaping at the Boykin Community Center for a little over $26,800.
The council approved a contract with Dell EMC Corporation for two expansion licenses for the Dell Data Protection 4400 appliances for just under $60,000.
The council approved a contract with the Northeast AL Law Enforcement Academy to provide training to five officers for $21,500.
The council approved a contract with Southland Transportation Group to purchase vehicles for the Environmental Services department for just over $358,000.
The council approved a contract with McNeilus Truck and Manufacturing Inc. to purchase a refuse collection body for the Environmental Services Department for over $279,000.
The council approved a working capital loan and interest subsidy program with Troy Bank and Trust for the Auburn Day School.