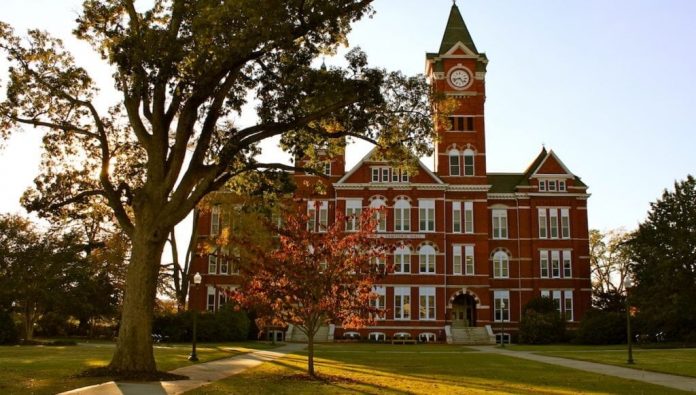 Special to the
Opelika Observer
Auburn University's School of Fisheries, Aquaculture and Aquatic Sciences will be hosting a fisheries field day on April 6 from 9:30 a.m. to 2:30 p.m. at the E.W. Shell Fisheries Station which is located on North College Street.
Free and open to the public, the day's activities include the interactive Fisheries Learning Center, tours of the world-renowned program's facilities and ponds, food vendors, extended fish market hours, child-friendly fun, treasure hunt and presentations by faculty and students.
"The Auburn Fisheries Field Day is not an event, it is an experience for the entire family. Come to the Auburn Fisheries Field Day, have tons of fun and learn about AU's best-kept secret," said Fisheries Learning Center education coordinator Stan Arington.
There will be plenty of activities for children, including a treasure hunt, go fish game with prizes and treats for youngsters, backyard bass fishing competition and more.
"The goal of the event is to bring more awareness to our research and our precious aquatic resources," said extension aquaculturist and event organizer David Cline. "Our program is one of the best in the world and has a global impact. We want to take advantage of this opportunity to share what we do with the community and the Auburn family."
Teens and young adults will have opportunities to talk directly to many different Auburn fisheries researchers and professors about their work and the real-world applications for it, and they can also see many examples of that work. At the "Career Station," students can ask Auburn counselors about classes, pathways and career majors within aquatic sciences, fisheries, aquaculture and other agriculture careers. Visitors can check out the production greenhouses where we produce thousands of pounds of produce per month in our commercial aquaponics system or see live native fish and learn about the biodiversity of Alabama's fish populations at the Biodiversity Lab.
Guests of all ages can enjoy rain barrel and rain garden demonstrations and displays from the Auburn's Department of Crop, Soil and Environmental sciences. Come see how aquaponic and hydroponic systems grow food crops like lettuce, cucumbers, tomatoes, etc., with no soil and using 95 percent less water than traditional row crops; or demonstrations of fish filleting, oyster shucking and cooking demos.
Guests can purchase live catfish or tilapia for home preparation at the fish market, or for the less adventurous, frozen catfish filets and frozen shrimp are available for purchase as well. All are fresh farm-grown in Alabama.
This event will celebrate the official grand opening of the Fisheries Learning Center, the new public face of the research station. The learning center includes engaging, interactive electronic and live animal displays and educational programs for area schools, the public and visitors from around the world.
For more information on the expo and field day, contact Cline at 334-844-2874 or clinedj@auburn.edu, and Stan Arington at 334-844-4630 or sca0028@auburn.edu.
For more information about the E.W. Shell Fisheries Center, visit https://sfaas.auburn.edu/e-w-shell-fisheries-center/.