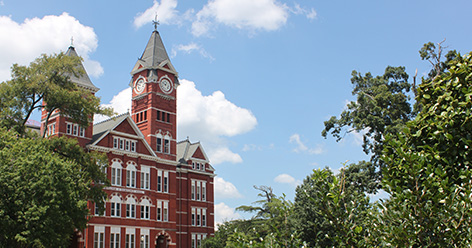 Special to the
Opelika Observer
Rosendin, one of the nation's largest employee-owned electrical contracting firms, is proud to announce the winners of the Electrical Problem at the 2019 Associated Schools of Construction Student Competition Regions 6 and 7.
Out of 10 university teams, students from Milwaukee School of Engineering came in first in Rosendin's electrical challenge to construct the second phase of a new data center using Bluebeam® Revu® software. Students from Auburn University came in second and Chico State third.
"All these students were so impressive in how they quickly learned the software and developed a comprehensive plan under immense pressure," said Rosendin Division Manager and competition judge Brandon Stephens. "This was the first time many of the competitors had seen this type of project and we are impressed by everyone's commitment."
Rosendin's Electrical Problem required teams to use data from the first phase of the data center to create a plan for the second phase including manpower availability, equipment, costs, scope gaps and contractual risks. Six Rosendin judges chose the winning team – but not before telling students how they solved the problem in real life.
"It was important for us to select a project we actually completed to give students a scenario they might encounter in their careers," said Rosendin Project Manager and competition judge Rob Clark. "The students loved hearing how we tackled the project and discussing alternatives."
Rosendin judges had a unique perspective because three of them had been there before. Stephens, Clark and Mark Stone all competed as students in the ASC event before working at Rosendin. Clark and Stone were even recruited by Rosendin at the competition.
"The men and women here today are the best of the best in college construction programs, so it makes sense that we would want to recruit them," Stone said. "Rosendin has been around for 100-years and we want these talented young people to help us build the future using advanced technology."
The ASC's 32nd annual competition in Sparks, Nevada attracted nearly 1,500 top graduate and undergraduate college students from 53 schools in Western states. College teams solved complex construction problems in fields such as electrical, commercial, design-build, mixed use, sustainability and more. The event also featured a career fair with 110-companies recruiting for jobs and internships.
About Rosendin:
Rosendin, headquartered in San Jose, Califorinia is an employee-owned electrical contractor. With revenues upwards of $2 billion, Rosendin is one of the largest electrical contractors in the United States employing over 6,000 people. For 100 years, Rosendin has created a reputation for building quality electrical and communications installations, building value for clients, and building people within the company. For more information, visit www.rosendin.com.