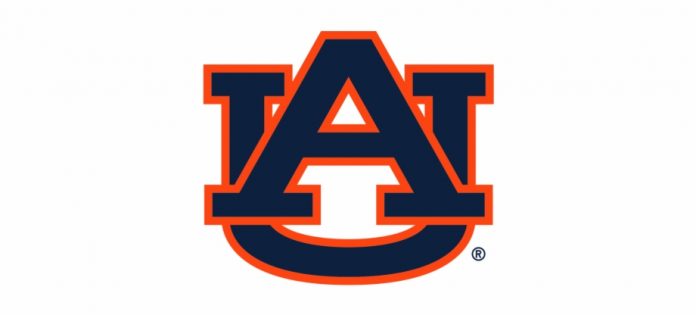 Contributed by
AU Athletics
Auburn soccer and head coach Karen Hoppa announced the team's 2021 schedule Wednesday.
"We're thrilled to announce our 2021 schedule, which includes seven teams from last year's scaled-down NCAA Tournament along with several other annual tournament contenders," Hoppa said. "This schedule is extremely competitive and is one that will challenge our team to build on last year's late season success."
The Tigers' slate includes a pair of exhibition contests and 18 regular season matches, including 10 against Southeastern Conference competition. Eleven of the 20 total contests will be played at the Auburn Soccer Complex.
Exhibition play begins with a home contest against Memphis on Tuesday, Aug. 10 and wraps up with a road trip to Mercer on Saturday, Aug. 14.
Fifteen of Auburn's regular season opponents turned in a .500 or better record last season and seven went on to make the NCAA Tournament, including four national seeds, and the No. 1 overall seed and national runner-up.
The Tigers begin the 2021 regular season with a road tilt at seven-time defending Southern Conference Champion Samford on Thursday, Aug. 19. The team then faces a quick turnaround before hosting last year's No. 12 national seed BYU for the home opener on Saturday, Aug. 21.
Following a two-match road trip to Troy (Aug. 26) and South Alabama (Aug. 29), the Tigers start a five-match homestand against UAB on Thursday, Sept. 2. University of Tennessee at Chattanooga and Alabama A&M come to town Sept. 5 and Sept. 9, respectively, before the team wraps up non-conference play against last year's No. 1 overall seed and national runner-up Florida State on Sunday, Sept. 12.
Auburn kicks off SEC play and concludes its homestand against Georgia on Friday, Sept. 17. The Tigers' four other SEC home contests come against Texas A&M (Sept. 26), LSU (Oct. 10), Florida (Oct. 17) and Arkansas (Oct. 21).
The Orange and Blue's conference road slate includes matchups at Tennessee (Sept. 23), South Carolina (Oct. 1), Mississippi State (Oct. 7), Ole Miss (Oct. 24) and Alabama (Oct. 28).
Postseason play begins with the SEC Tournament in Orange Beach, Alabama, from Oct. 31-Nov. 7. The NCAA Tournament will follow with the first round from Nov. 12-14, second and third rounds from Nov. 19-21, quarterfinals from Nov. 26-27 and College Cup from Dec. 3-5. The first round through the quarterfinals will be held at host sites, and the College Cup will take place in San Jose, California.