Contributed by
AU Athletics
No. 14 Auburn and Kentucky battled for 110 minutes in a game that ultimately ended in a 1-1 draw at the Auburn Soccer Complex Saturday night.
Kentucky scored the equalizer on an own goal with 24 seconds remaining in regulation before the Tigers (2-0-2) and Wildcats (0-3-3) played the two overtime periods scoreless.
"Full credit to Kentucky," head coach Karen Hoppa said. "They defended outstanding being a man down for so long. They really did a great job staying with the game and getting the goal at the end to tie it up.
"For our team, we're disappointed with the result," Hoppa added. "We need to learn from this game. We've got a young group. We're going to get better and make some adjustments and look to improve from this game before we play again."
Senior defender Sarah Houchin accounted for Auburn's scoring in the contest, one timing a deflected ball off a corner kick into the back of the net for her first goal of the season. Anna Haddock served up the corner kick and earned the assist.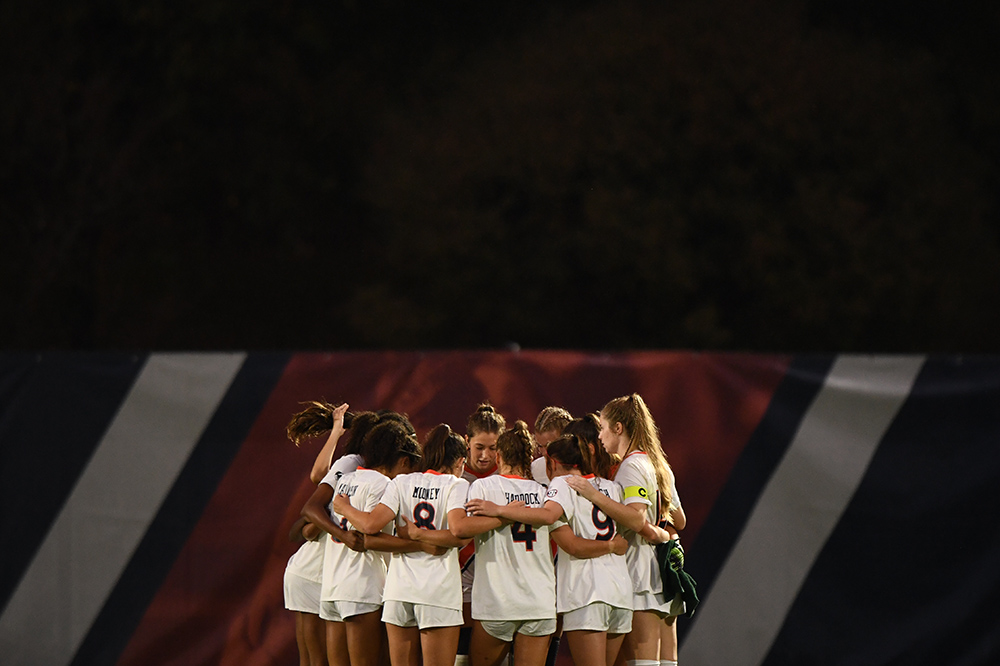 Kentucky scored the aforementioned equalizer in the final minute as the ball deflected off an Auburn defender inside the right post. It was the first goal Auburn conceded in 324:14 dating back to the penalty kick against Mississippi State in the season opener.
Houchin, the reigning SEC Defensive Player of the Week, made a key sliding block on a Kentucky attack in the final minutes of double overtime to keep the match tied.
Auburn nearly won it on a pair of chances in the final 30 seconds, one coming on a near header off a corner kick by Maddie Simpson before Kori Locksley found herself in front of frame with six seconds left but her strong right-footed shot sailed just over the crossbar.
The Tigers recorded a season-high 24 shots in the contest. Hailey Whitaker led the way with five while Haddock and Locksley added four shots apiece.
Dani Kaufman made her first start in an Auburn uniform in goal and recorded three saves, including a diving attempt to her right to hold Kentucky in check in the final stages of the first half.
Eighteen Auburn players saw action in the double overtime contest, including 12 who played 60 or more minutes.
Auburn begins a stretch of four games in 11 days with a tough road matchup at No. 7 Arkansas (4-1-0) Friday, Oct. 30 at 6:30 p.m. CT.