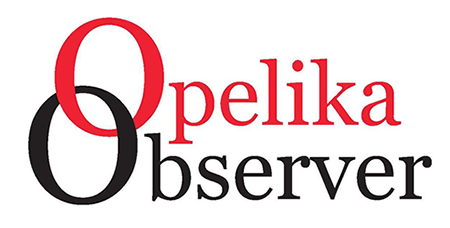 BY HANNAH LESTER
HLESTER@OPELIKAOBSERVER.COM
The Auburn/Opelika Pickleball Club is no more. The Opelika Pickleball Club made the decision recently to no longer promote Auburn pickleball.
However, for many in Auburn, this decision did not sit well.
"The recent decision by the Auburn/Opelika Pickleball Club to no longer support pickleball in Auburn has resulted in a group of Auburn citizens working to form an Auburn organization," said the Auburn City Council e-packet. "The club has begun operations and is beginning to offer 'how to play' instruction as well as organized play opportunities."
Samford Avenue already has six pickleball courts in place, but the city council voted Tuesday night to approve a contract with the Foresite Group to design new pickleball courts at the Yarbrough Tennis Center for over $24,000.
"The Foresite Group worked with Parks and Recreation to evaluate sites for pickleball and create a concept plan which is included in the contract packet," the packet said. "The optimal site was in the north corner of Yarbrough Tennis Center."
LEE COUNTY HUMANE SOCIETY:
The council approved an animal sheltering services agreement with the Lee County Humane Society, Inc. for over $170,500.
"The contract includes animals surrendered to the LCHS by Auburn citizens as well as the city's animal control officers," said the city's e-packet.
The city and LCHS agreed to a 30-year contract in 1999.
"LCHS has for several years assisted CITY with its animal control program by housing, tending, administering and disposing of stray and unwanted animals originating within the city," said the e-packet.
This agreement will also include allowing city employees to use LCHS equipment as needed for wildlife, vaccinate animals, veterinary care and more.
For more information on the LCHS agreement visit: /www.auburnalabama.org/agenda/.
OTHER BUSINESS:
– The council approved an agreement with Gonzalez — Strength & Associates, Inc. for 'amendment No. 1' for the Auburn Soccer Complex Project for $49,500.
– The council approved a contract with AuburnBank for electrical receptacles in tree wells on North Gay St. and East Magnolia Ave. for $20,400.
– The council approved drainage and utility easements and right-of-ways for a property in the Woodward Oaks Subdivision, Phase 4-B.
– The council approved a water line easement for the Loachapoka Water Authority for property on Wire Road from Cox Road to Talhiem Street.
– The council approved an ordinance to place a stop sign in Camden South, Phase 1.
– The council rezoned a little over 20 acres from Rural to Development District Housing for property on Southview Drive.
The next council meeting will be held on Oct. 19 at 7 p.m.
Meetings are held in the city council chambers located at 141 N. Ross St. in Auburn.