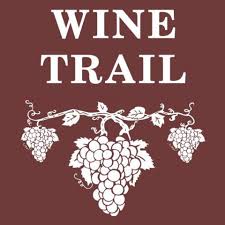 Special to the
Opelika Observer
Auburn-Opelika Wine Trail Tour Wine lovers can expect a rare opportunity this October with an all-day wine tasting extravaganza. Get your tickets now for the second annual Auburn-Opelika Wine Trail coming up on Oct. 19.
Guests will begin the day bright and early, meeting at the Lee County Fairgrounds at 8 a.m. where spacious Tiger Transit buses will be waiting to transport wine enthusiasts for the entire day.
The first stop on the trail is Five Points Farms, a five-acre vineyard located just north of Auburn in the small town of Five Points. Enjoy the scenic farm where American, French Hybrid and Muscadine grapes are grown. Tours and tastings will be available.
Next on the trail is Hodges Vineyards & Winery located in Camp Hill. Hodges offers a vast selection of muscadine, grape, and fruit wines to sample and purchase. They bottle wines on-site and import the more unique fruits, such as apples, blueberries, and blackberries, from farms local to Alabama. While tasting and exploring the vineyard, a farm-to-table lunch will be provided by Acre.
The last stop on the trail is Whipporwill Vineyards, a family owned and operated winery nestled in the historic town of Notasulga. Savor the final stop of the day as you're guided through the elegant countryside.
Tickets to the Auburn-Opelika Wine Trail are $55 each and include transportation and lunch. Guests will arrive back to the Fairgrounds at approximately 4 p.m. You can purchase by cash or check from two locations:
Auburn-Opelika Tourism Bureau
714 E. Glenn Ave.
Auburn, AL 36830
Lee County Extension
Office
600 S. 7th St.
Opelika, AL 36801
You can also purchase tickets by going to this link: secure.touchnet.net/C20021_ustores/web/product_detail.jsp?PRODUCTID=3413&SINGLESTORE=true
The Wine Trail is sponsored by Lee County Extension, Lee County Master Gardeners, and the Auburn-Opelika Tourism Bureau. For more information, contact the Lee County extension Office at 334-745-3353.