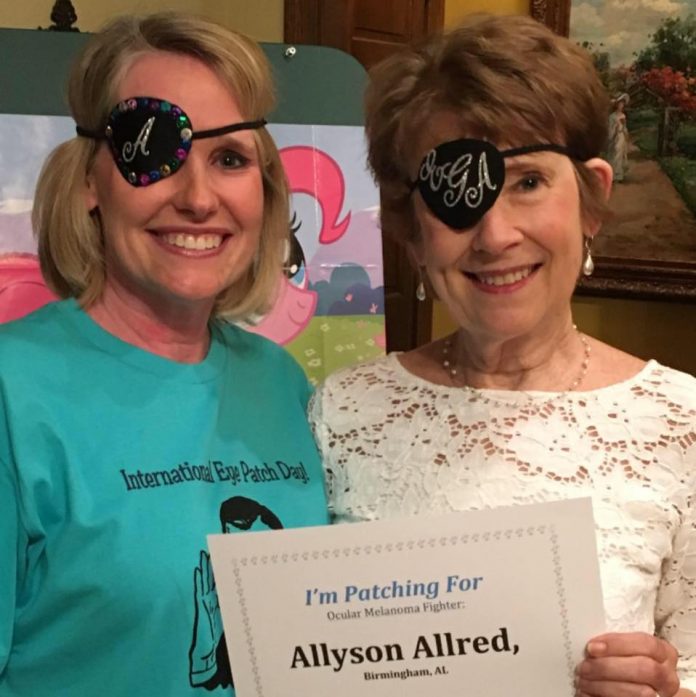 By Morgan Bryce
Associate Editor
Members of the Auburn Ocular Melanoma Facebook Page have launched the "Eye Patch Challenge" this month to raise awareness and funding for vital research.
From May 19-31, people who are nominated to participate in the challenge are asked to wear an eye patch, and document it through photos or video posts on social media to promote their cause and the importance of annual eye exams with dilation.
After completing the challenge, nominees are tasked with tagging 3-5 other individuals, groups or organizations to participate.
Funding from the challenge will be donated to the Ocular Melanoma Research Fund to determine the underlying cause of a cancer cluster of uveal melanoma that has affected more than 30 former Auburn University alumni.
In February, the Observer first reported that four female Auburn University alumnas were all diagnosed with Uveal Melanoma, a rare form of cancer that normally affects males over the age of 50.
During the last three months, the number of confirmed cases has climbed to more than 30, with all individuals being students or employees who lived or worked on Auburn University's campus between 1980-2001.
Attempts earlier this year by Sen. Larry Stutts from Alabama's Senate District 6 to receive state funding to determine the cluster's cause were unsuccessful, and ultimately denied by the Senate Finance and Taxation Education Committee.
According to cluster victim and "Auburn Ocular Melanoma" representative Ashley McCrary, Auburn University officials are well aware of the situation but oppose any legislative actions that would force the school to oversee project research.
For more information, email info@ocularmelanoma.org to get free eye patches and information. The event is also listed on the "Auburn Ocular Melanoma" Facebook page.