CONTRIBUTED
BY AUBURN UNIVERSITY
BY WADE BERRY
AUBURN —
Eighty Auburn University Honors College students arrived on campus a week early this semester to serve the community and work toward eliminating poverty in Alabama.
The Week of Service, in its ninth year, inspires students to bring awareness to poverty and is a call to action to better the community through understanding, advocacy and helping others who need it most.
"The Week of Service program has definitely been my favorite part of my Honors College experience," said Avery Bates, a junior majoring in pre-vet animal sciences. "I've participated as an incoming student, a counselor and now head counselor, and in doing so developed a purpose of giving back to the Auburn community, which is so important to the Honors College mission."
Students spanned out across Lee and Tallapoosa counties to volunteer with Alabama Rural Ministry (ARM), Storybook Farms, Food Bank of East Alabama and Tallapoosa County Girls Ranch. They also participated in poverty and grocery simulations, lectures, readings, films and group discussions, all focused on examining how socioeconomic disparities shape peoples' lives.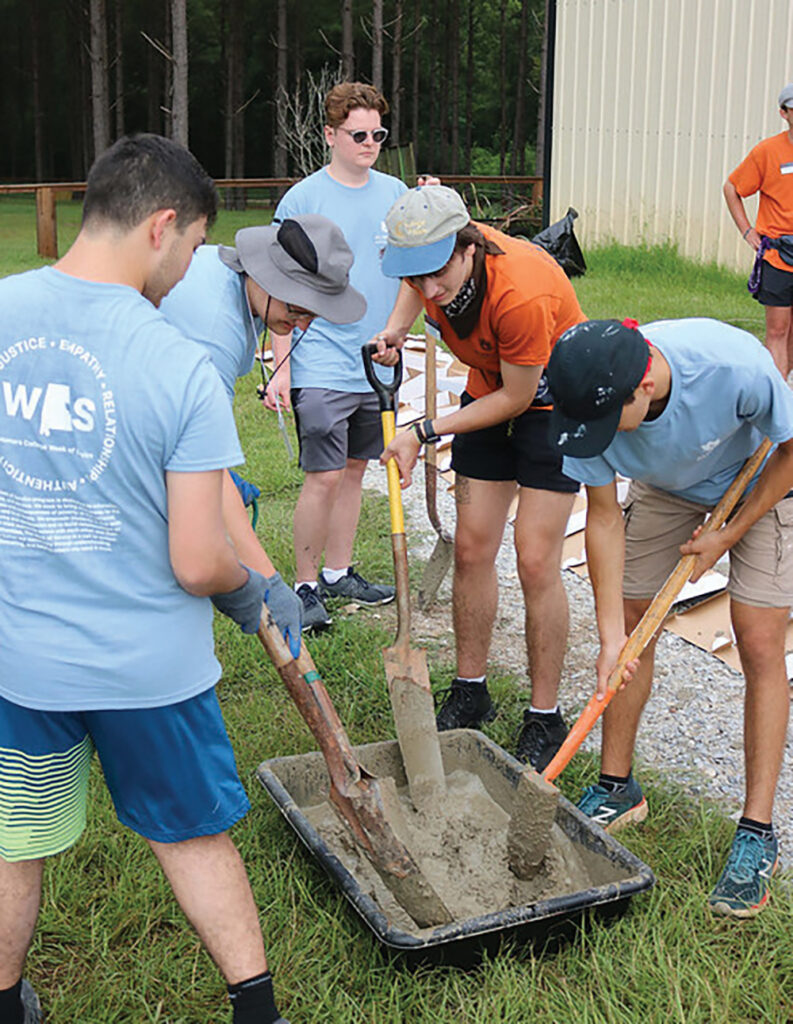 "The Week of Service completely changed my outlook on poverty," said first-year student Jason Adkins, who is majoring in professional flight. "From volunteering at service sites to learning the myriad of factors that can affect someone's socioeconomic status, I feel that my empathy substantially grew, as well as my motivation to make a difference in my community."
A recent survey of students who have participated in the program found 77% stated that participation in the Week of Service influenced their continued involvement in community service while at Auburn. Each year, students discover that the Week of Service is both enlightening and challenging, as they develop critical thinking and problem-solving skills that will help them grow into servant leaders.
The Week of Service started in 2014 when the Honors College adopted the theme of poverty to raise students' awareness for its causes and effects across the state of Alabama, the nation and the world.