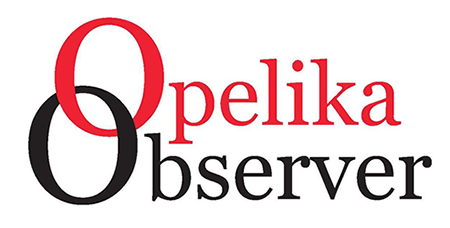 Contributed by the city of Auburn
Ready to clear out the clutter in and around your home this spring? Trash Amnesty 2022 will take place March 14 through April 9, allowing Auburn residents to take care of spring cleaning without paying extra fees for collection.
This will mark the 18th year the city of Auburn's Environmental Services Department has provided a trash amnesty period. Five years ago, the city held the first Trash Amnesty Month as an extension of the weeklong amnesty period that the Auburn City Council had long designated to waive collection fees for oversized yard debris and other bulky yard waste that exceeds five cubic yards.
Please follow these guidelines when taking advantage of Trash Amnesty 2022:
The city will accept yard waste, appliances and bulky items for collection. Please do not include materials such as household garbage or hazardous waste.
Place debris at the curb no later than 6 a.m. on your regularly scheduled collection day.
Place items at least 3 feet from mailboxes, utility boxes, poles, storm drains or other fixed objects.
All items should be contained or bundled so they do not fall into the street or down storm drains.
Limbs and other debris should be no longer than 5 feet.
Place all items in one pile for pickup.
Please note, because of the large volume of pickup expected during Trash Amnesty 2022, residents may experience a delay in their normal collection schedule.
HOUSEHOLD HAZARDOUS WASTE:
Environmental Services will host its next Household Hazardous Waste Day on March 26, 2022, from 9 a.m. to 1 p.m. at the Environmental Services Complex, 365-A N. Donahue Drive.
Take advantage of this as you clean out your garage, basements and offices during spring cleaning.
The free biannual event invites Auburn residents to drop off environmentally hazardous materials that are illegal to dispose of during weekly garbage collection.
Some items accepted are household chemicals, pesticides, paints, batteries, automobile fluids and electronics. Computers and electronics will be accepted, and there will be a shredder on-site to safely and securely get rid of old documents.
Participants should load the materials they wish to drop off in the trunk or rear of their vehicle to ensure no contact and a quick drop-off. City employees will remove the items from your vehicle and direct you out of the parking lot.
This service is only available to residents within the city limits of Auburn. Proof of residency can be shown by bringing a recent water bill. If you plan to attend, please register ahead of time at auburnalabama.org/hhw.
For registration, a list of accepted items and more information, visit auburnalabama.org/environmental-services/household-hazardous-waste-collection-day.