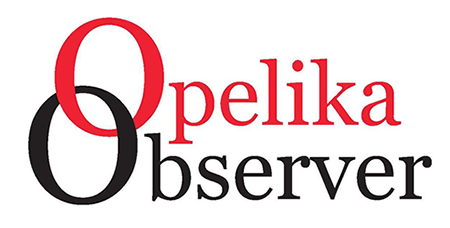 By Hannah Lester
hlester@opelikaobserver.com
The Auburn City Council annexed and rezoned 1.9 acres for the Weber Farms South Extension during its Tuesday night meeting, despite backlash from citizens.
The property is located at the eastern terminus of Sutherland Lane and the planning commission recommended unanimous approval since the property met all city requirements.
The action to rezone 1.9 acres was part of a long-term plan to rezone more in the future by the applicant, Donahue Land, LLC.
"I think there's been quite a bit of discussion today— there is some concern about what happens after these items are approved, assuming both of them are approved, in terms of long-term in the area that's between this subject property and Donahue," said Ward 2 Council-Member Kelley Griswold.
The city's land-use plan designation specifies that the area is low-density residential, meaning four dwelling units per acre, according to the city's land use plan designation. The types of homes that could be built include single-family detached and duplex units.
Stacy Couch, who lives on Sutherland Lane, the road that will attach to the new development, said she does not understand why an entrance to the subdivision off North Donahue was abandoned.
Katie Robertson, with the Auburn Planning Department, said that a portion of Weber Farms, lot 2, is located in the county, and that there was no annexation request to the city of Auburn.
Robin Wilborn, a resident located nearby the proposed area, said that she is disappointed the annexation and rezoning were considered off of Sutherland.
"Just because something is legal and meets the requirements doesn't necessarily mean that it is what is best," she said. "… Who is looking out, who on behalf of the city is looking out for the overall plan? It just does not seem like this is well planned or well thought out to do things 1.8 acres at a time rather than a big picture kind of deal."
City Manager Jim Buston said that while it may seem like there was no plan, the plan has been in place for many years, although it may be slow.
"There are plans out there, there is the Auburn 2030 plan that looks at all of our area within our growth boundary and kind of puts a spotlight on different areas and says this is what we'd like this to be should it come into the city," he said. "… Even in this particularly property you see there is a [portion] coming from Sutherland Lane … That was put there as a plan eventually that will connect to the property next to it."
Bryan Elmore, another resident of the area, said the concerns for residents lie mostly in safety for the connection.
"This cul-de-sac, this area, is loaded with kids, we have major concerns about that because there would be increased traffic to this area," he said.
He also said that the homeowners were concerned their property values could be affected by the new development.
Elmore asked if the council would answer Wilborn's questions about who is looking out for the overall plan and whether it is best for the community.
Buston said that the council and city is obligated in some ways to approve projects that meet all city requirements.
"It doesn't have to be approved but it will be approved because then there is the option for the developer to go to court and when the court looks at it and says, 'all of the laws were followed,' then they will give them approval," he said.
Mayor Ron Anders also said that if the city did not annex the property, the houses could also be developed easily in the county.
Other business:
The council adopted CDBG amendment recommendations to distributed CDBG-coronavirus funds in the amount of $441,324.
The council approved a contract with Pioneer Technology Group, LLC for license summary agreements.
The council approved a contract with Alabama Power Company for work on South College Street, Samford Avenue, Gay Street and Reese Avenue for over $428,000.
The council granted a utility easement and temporary construction easement to AuburnBank.
The council approved an annexation of 18.31 acres on Moores Mill Road.
The council approved a resolution for conditional-use approval of Auburn Community Church, Inc.
The council approved a resolution for conditional-use approval for the Auburn Industrial Development Board.
The council approved a resolution for conditional-use approval for RT Holdings, LLC.
The council approved a resolution for conditional-use approval for RWP Properties LLC for pest control services.
The council approved a resolution for conditional-use approval for SiO2 Medical Products, Inc. for a warehouse/distribution center.