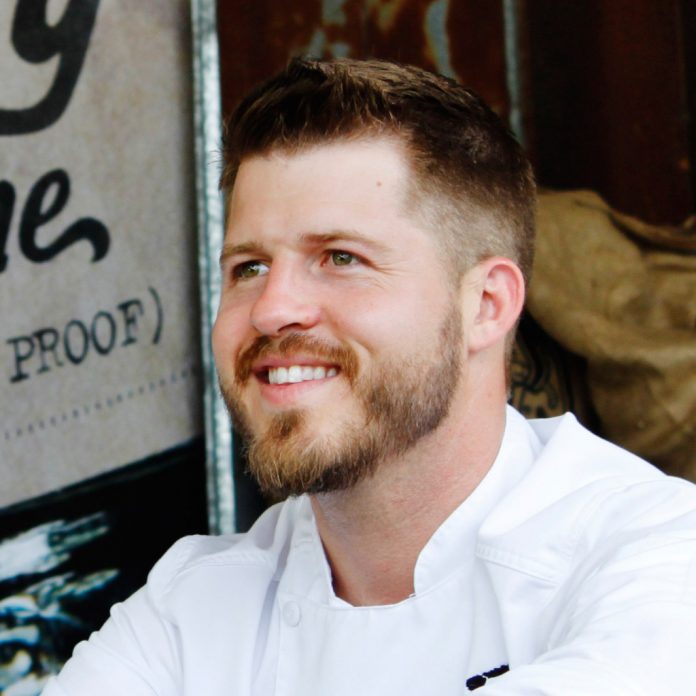 By Natalie Anderson
Staff Reporter
David Bancroft, executive chef and owner of Auburn's Acre and Bow & Arrow restaurants, is no stranger to the Food Network channel. Having previously competed and won "Iron Chef Showdown" back in December 2017, Bancroft competed on "Beat Bobby Flay" on April 19.
"Beat Bobby Flay" is a popular cooking show where chefs across the country have the opportunity to compete against world-renowned chef Bobby Flay. Before competing against Flay, contestants have to compete against another eager chef during the first round to see who proceeds to round two against Flay.
During round one, Bancroft went up against Susie Bulloch, with both having to create a dish with a main ingredient of Flay's choice (goat chop). Bancroft created a Jamaican curry goat chop with mango chile slaw that allowed him to advance and compete in round two against Flay.
During round two, Bancroft was able to choose a signature dish of choice to go up against Flay, which was ribs. Both Bancroft and Flay had a total of 45 minutes to create a rib-based dish to impress the judges. For this dish, Bancroft made Honey BBQ Ribs with fried chicken skin streusel, collard greens and apple slaw. With the competition neck-in-neck, Flay beat Bancroft in the final round.
Earlier this year, another Acre chef, Jeffery Compton, competed on an original Food Network show "Vegas Chef Prizefight" and made it all the way to the finale.