The Auburn Chamber of Commerce has been busy helping new businesses in the community.
Pictured right and below is a compliation of ribbon cutting ceremonies held recently.
§ Smart Bank — a full-service commercial bank providing banking, investment, insurance and mortgage financial services. Visit www.smartbank.com to learn more.
§ Sherina Hill Coaching — Sherina Hill helps entrepreneurs create what matters most — you and your impact. Learn more, read powerful testimonials and book a complimentary session at www.sherinatoday.com.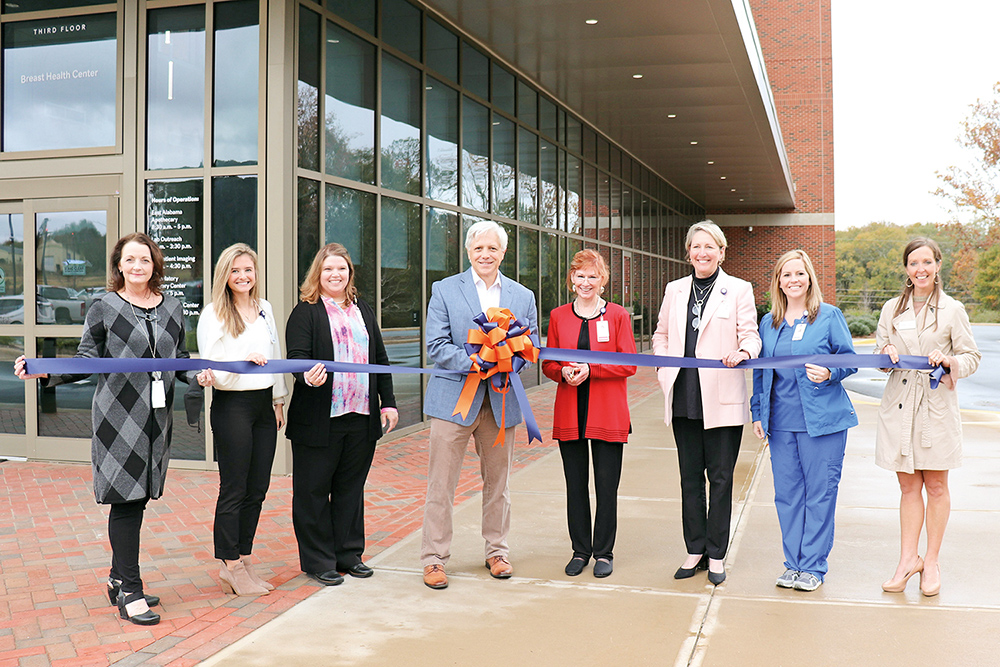 § Auburn Opelika Janitorial Services — Offering commercial building cleaning and general maintenance using top-quality, commercial-grade products and equipment to keep your building clean and sanitized. Call 334-737-8930 for pricing.
§ Affirmation Interiors — specializing in interiors, home staging and upscale décor. Located 1310 Opelika Road, Suite A, Midtown Auburn. Visit www.designbyjoyllc.com.
§ Shine Facial Bar + Skin Health Studio — The mission of Shine Facial Bar is to help clients build and maintain their best skin with clean, effective skincare treatments and affordable memberships. Located at 1111 S. College St., Suite 300, in Auburn. Book at appointment at www.shineauburn.com.
§ East Alabama Health's Breast Health Center — (EAH) Breast Health Center — A comprehensive center offering all methods of breast imaging from screening mammograms and ultrasounds to biopsies. Located on the third floor of the Auburn Medical Pavilion in the Auburn Research Park. Visit www.eamc.org to book an appointment.