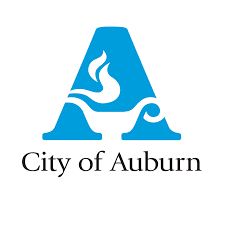 BY HANNAH LESTER
HLESTER@OPELIKAOBSERVER.COM
The Auburn City Council amended its biennial budget at its last council meeting — a process done midway through the budget cycle.
The biennial budget began during Fiscal Year 2021 (Oct. 1, 2020 – Sept. 30, 2021) and ends during Fiscal Year 2022 (Oct. 1, 2021 – Sept. 30, 2022).
"We do a biennial budget because much goes into the budgeting process," said City Manager Megan Crouch. "A lot of big undertaking by our departments go into this and budget staff, finance staff, city manager and we do a two-year outlook because doing a full budget on an annual basis is a lot of work and it is a lot of confusion and this gives us two years for the council to really understand what's going on."
So why is the budget amended? Being able to amend the budget midway accounts for unexpected changes — such as the COVID-19 pandemic, or projects that need adjustments.
"One of our challenges is you project revenues and expenditures into a budget and you're doing a budget when you haven't even closed out a previous fiscal year," Crouch said. "So I start my budget presentation talking about 2020 because how 2020 ended impacts, really, 2021."
The budget is only minorly adjusted, with amendments to things like the Farmville Road and Ogletree Road Culvert Projects, which cost more than expected.
The money is then pulled from the reserves, or projects that weren't started but were budgeted.
"We have high growth, which also means that things like grocery store revenue — ignore COVID and just in general — year over year those are higher than the previous year as a function of our growth so we still project those are going to grow more conservatively than they do because you never know."
The major change that affected the past two fiscal years was the COVID-19 pandemic. When the Fiscal Year 2020 budget was set — COVID was not even a part of the discussion, Crouch said.
"We see fluctuations in football revenue on Georgia and Alabama home game years versus away game years and usually, the Georgia and Alabama fiscal years, when they both used to play in the month of November, was a stronger year for us."
When Fiscal Year 2020 began, in October 2019, those games were played on Auburn turf — which started the year off strong fiscally, Crouch said.
A few months later, COVID-19 had taken a hard swing and everything was closed down as case numbers rose.
"Before people really got worried, we had not only normal revenue, we had high revenue, early in 20," Crouch said. "So we went into it strong and that's one of the biggest pieces of the story."
Another factor in the budget discussion for Fiscal Year 2020 and Fiscal Year 2021 is that there were less expenditures for the city.
"Our operating costs were much lower," Crouch said. "We had fewer expenses because we were not fully open. We weren't heating and air conditioning all of our gymnasiums in the same way we once had been. We were not running a number of programs we expected to run. And yeah, we still picked up the garbage, we did other things, but we were spending less from an operating perspective."
On the other hand, sales tax revenue was flat compared to fiscal year 2019, she said.
In FY 2020, the sales tax was flat, said Allison Edge, Auburn's finance director. Normally, however, the city would have expected growth, maybe a 4 or 5% increase.
"So you would still say ultimately we took a 4 or 5% hit," Crouch said.
Fiscal Year 2021 began in October 2020, right in the middle of the closures and pandemic. Crouch said that the city made its projections conservatively, not counting on a fall football season.
"How would we have known in the middle of last summer exactly what was going to happen in the fall?" she said.
The city used its spring semester projections for the fall, Edge said. Normally, a fall would be bustling with out-of-town families and guests, but there was no way to know if football would take place.
"It was lower, obviously, much lower, but it was not terrible," Edge said. "And as we started to getting into the calendar year, 2021, things started shifting in January, February, when we started having restrictions lifted and things were reopened, everything was happening. Our sales tax has grown tremendously. So we're actually seeing a more fall-like collection now for March, April, May."
Edge said that looking at Fiscal Year 2022, the city is continuing its conservative trend. The Delta Variant is prevalent and the city cannot be sure what will happen in the future.
So the projections were made using an average of FY 2018 and 2019 but with a higher sales tax than FY 2021, she said.
Ultimately adjustments to the biennial budget included things like increased sales tax revenue, funding theCox-Wire Roundabout through the general fund, additional expenses for the Farmville Road and Ogletree Road Culvert Projects as well as the Exit 50 lighting and landscape project and increasing the funding for thenew Environmental Services and Public Works Complex Project.
The Fiscal Year 2021 total available resources were $100,110,750 while for Fiscal Year 2022, the projection is for $101,523,132.
This includes the budgeted revenues, such as sales and use tax and business license fees, as well as the other financing sources.
The total expenditures for Fiscal Year 2021 are projected at $114,030,706 while for Fiscal Year 2022 that amount is $109,736,073.
More information on where the money is headed, such as to the Auburn City School Board of Education, the Sewer Fund, Solid Waste Management Fund or special funds such as the Special Five Mill Tax Fund, read more in the city's e-packet: https://www.auburnalabama.org/agenda/.