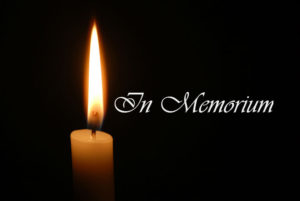 Arthur "Art"
Davis Flynn
Arthur "Art" Davis Flynn of Opelika was born to the late Gertrude Irma Flynn and Matthew Davis Flynn in Sulligent, Alabama on September 8, 1930 and passed away on May 16, 2019. He was 88 years old.
He was a member of Trinity United Methodist Church. He proudly served as a Captain in the United States Navy and later was a Medical Entomologist for the CDC in Savannah and then Atlanta, Georgia. He has three book in the Library of Congress as well numerous U.S. Patents.
He was preceded in death by his son, Arthur David Flynn; son-in-law, C.J. Singler.
He is survived by his wife of 66 years, Virgie Ann Flynn ; daughter, Cynthia Flynn Singler; grandson, Cory Davis Singler; brothers, Billy Flynn, Larry Flynn, as well as numerous, nieces, nephews, cousins, and other family members.
Visitation was held Sunday, May 19, 2019 in the Parlor at Frederick-Dean Funeral Home from 2:00 until 4:00 p.m.
A funeral service was held at Trinity United Methodist Church Monday, May 20, 2019 at 2:00 p.m. with Reverend Earl Ballard officiating. Interment followed at Garden Hills Cemetery.
Frederick-Dean Funeral Home directed.