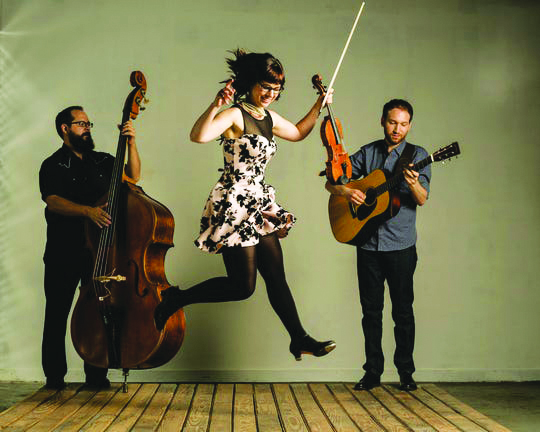 Special to the
Opelika Observer
The April Verch Band, known for giving audiences "a foot-stompin' good time" according to organizers, will make their Sundilla debut on Sept. 5.
Verch began her full-time touring career in 2000 and has performed around the world, including festival, theatre and performing arts center appearances in Australia, Austria, Belgium, Canada, China, Czech Republic, Denmark, Finland, France, Germany, Norway, Spain, Sweden, Switzerland, United Kingdom, United States and United Arab Emirates.
The Ottawa Valley native has garnered praise from music's heavy hitters, including No Depression, NPR, Rolling Stone and No Depression and for her fresh and feisty approach to deep North Americana. Verch's signature sound blends together regional Canadian, American old-time, bluegrass, country and Americana, resulting in a well-rounded tour-de-force of traditional sounds.
On stage is where her diverse repertoire comes to life, with a presence that is versatile, robust and masterfully executed. Her delicate voice, energetic footwork and stunning playing have brought her to stages across the globe, wowing audiences with her jaw-dropping performance. Verch's ability to preserve the authentic folk traditions of the past and reintroduce them into the musical landscape of the present is a testament to her masterful musicianship and widespread appeal.
Verch won't be the one to brag about her championship titles, nominations and awards, or the fact that she was one of six fiddlers who represented the Canadian fiddle tradition to the world at the 2010 Olympic Winter Games in Vancouver as part of a segment called "Fiddle Nation." She prefers to talk about how passionate she is in sharing her music; in small gatherings in remote communities in Iqaluit, to large prestigious concert halls like Mozartsal in Vienna.
Showtime at the Auburn Unitarian Universalist Fellowship at 450 E. Thach Ave. will be 7:30 p.m. Advance tickets are $15 and are available for purchase at Spicer's Music, Ross House Coffee and online at www.sundillamusic.com. Day-of tickets will cost $20.
Free coffee, tea, water and food will be available, and the audience is invited to bring their own favorite food or beverage.