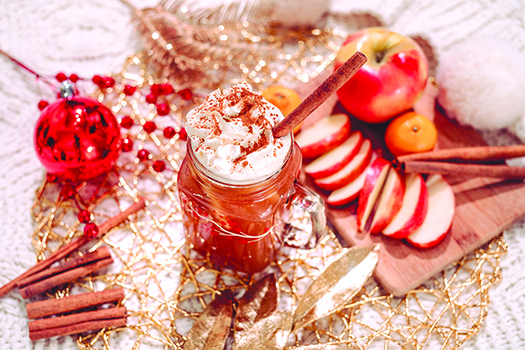 CONTRIBUTED BY TAKE THEM A MEAL / KELLI NAPOTNIK
ALABAMA —
There's nothing that says Happy Holidays to me more than the smell of warm spices and a steaming warm mug cupped in my hands.
I found this delicious recipe when I was looking for something to make on the stove quickly for my children to enjoy while we work on our homeschool together.
This season's chilly, and sometimes overcast weather calls for a warm drink to sip on at the table. You could make this for a dinner party or gathering, or even chill and store in the fridge to serve over ice. For us, the delicious fragrance that wafted into our dining room (where we sit for school) was enough to lift all our spirits and make us feel cozy.
I love natural and wholesome ingredients, and this recipe uses maple syrup as a sweetner. Whole allspice berries are also an ingredient, but if you can't find them, the cider would still taste wonderful if you need to omit them. I was able to find them at my local grocery store.
Homemade Hot Apple Cider Recipe
Source: Allrecipes
*I doubled this recipe to serve 7 adults and 9 kids.
• 6 cups apple cider
• 1/4 cup real maple syrup
• 6 whole cloves
• 6 whole allspice berries
• 1 orange peel, cut into strips
• 1 lemon peel, cut into strips
DIRECTIONS
Step 1. Pour the apple cider into a large saucepan
Step 2. Place cinnamon sticks, cloves, allspice berries, orange peels and lemon peels in a clean, washed cheesecloth. Wrap and tie so it forms a "tea bag" for simmering. Drop the bundle into the cider mixture.
Step 3. Gently simmer over moderate heat for 5 to 10 minutes. Discard the spice bundle. Serve in cups or mugs and add a cinnamon stick as a garnish if desired.
That's it.
This cider was a big hit in my house. I think you will enjoy the scent of cinnamon and orange peel equally as much as you will enjoy sipping it and sharing it with your loved ones. I hope it will warm your spirits this season.