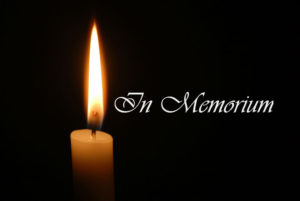 Annie Pearl
Strickland Smith
Mrs. Annie Pearl Strickland Smith was born in Opelika, AL to the late Rev. L. R. and Annie Lee Strickland.
She was united in holy matrimony to the late Mr. Willie James Smith and moved to Auburn, AL.
Mrs. Smith confessed Christ at an early age and became a member of St. Paul A.M.E. Church in Opelika, AL. She later moved her membership to St. Luke C.M.E. Church in Auburn, AL where she served faithfully as an usher for many years.
After 30 plus years of service she retired from the Auburn City Schools System.
After a brief illness she departed this life on Thursday, April 23, 2020, at the Bethany House in Auburn, AL.
She leaves to cherish her memory six children, Isaac (Phyllis) Strickland, Elder James Q. (Sylvia) Smith, Diane (Rev. Dr. Johnny) Green, Angela (Larry) Williams, Patricia (Rev. Amos) Harris and Yolanda Smith; three sisters, Bertha Mae Williams, Mary Durr and Mary Nell Strickland; four sister-in-law's, Mary Helen Lockhart, Mildred Howard, Mary Helen Strickland and Blanche Strickland; one brother-in-law, Dr. Robert L. Bryant; grandchildren, Rodney Strickland, Randy Strickland, Ashley Strickland, Johnny R. "Rod" Green Jr., Janelle Green, Brittney (Arkeith) Dowdell, James Q. "Quinn" Smith , DeMarcus "DJ" Smith, Larry "Will" Williams, Lamar Williams, Amos "AJ" (Rachel) Harris; a host of great-grandchildren, great- great-grandchildren, nieces, nephews, other relatives and friends.
To send flowers or a memorial gift to the family of Mrs. Annie Pearl Smith please visit our Sympathy Store.