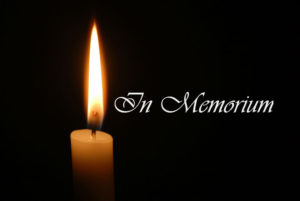 Alvin Leon Reese
Mr. Alvin Leon Reese, 61, of Auburn, AL passed away Saturday, April 18, 2020 at East Alabama Medical Center. He was a member of Mt. Vernon Missionary Baptist Church. Alvin graduated from Loachapoka High School in the class of 1977. After graduation, he became a truck driver. He drove for Flowers Bakery and was also employed by Auburn University.
There will not be a public viewing for Mr. Reese.
He leaves to cherish his memories: a daughter, Amber (Randy Sr.) Smith of Birmingham, AL; two grandchildren, Ryleigh and Randy Smith Jr,; four sisters, Evaline Felton of Tuskegee, AL, Bobbie White, Annette (Jerry) Willis and Carolyn Reese all of Auburn, AL; one brother, Donald Preston of Syracuse, NY. four aunts, Shirley Poe of Montgomery, AL, Doris Brown of Hempstead, NY, Ora Carter of Charlotte, NC and Lillie Pearl Brown of Auburn, AL; niece and nephews, Freda, Anthony, Sonya, Jerry, Trasha "Tisha", Umekia, Christopher, Venessa, Antiqua and April; twenty-two great nieces and nephews and two great-great nieces and nephews; a special friend, Cecil Philpot; a host of other loving family members, neighbors, and friends.
To send flowers or a memorial gift to the family of Mr. Alvin Leon Reese please visit https://www.petersonandwilliamsfuneralhome.com/store/funeral-service?icn=desktop_memorial_obituary_link#.