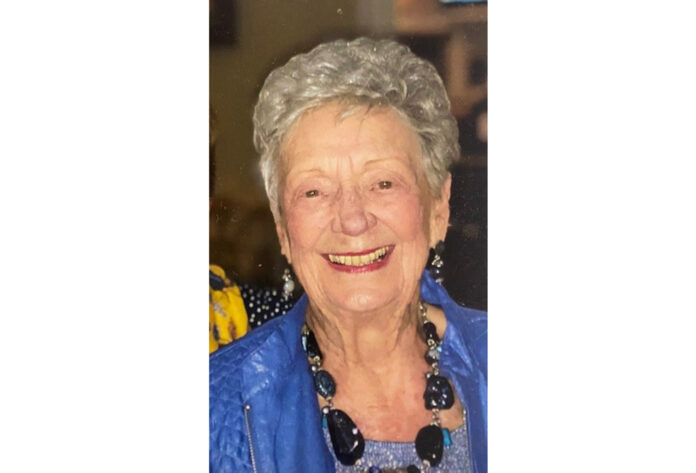 Surrounded by her family, Bootie passed away on July 13, 2022, at East Alabama Medical Center. She was born Jan. 14, 1931, at Thompson Station to Louise Graham Williams and Charles Bryan Williams. She attended public schools in Union Springs and was the Valedictorian of the Union Springs High School Class of 1948. She attended Huntingdon College for a year before transferring to Auburn University where she was affiliated with Kappa Delta Sorority. After marrying Alfred Foy (Pap) Cook and starting their family, she returned to Huntingdon and graduated with a BS degree in Commercial Education and English. Later she returned to Auburn University and received her master's degree in education majoring in Library Science.
Bootie taught school for 23 years at: Hurtsboro High School, Union Springs Elementary School (where she developed the library and the media center for Bullock County), Bullock Memorial School and Macon Academy in Tuskegee.
Bootie was an active member of the Union Springs Presbyterian Church. She was known for her written letters, notes, and cards that continually provided words of support, encouragement, comfort and love. Her acts of kindness and generosity over her lifetime touched many.
Bootie was known as an exceptional hostess. Her parties, Auburn tailgates and especially her Field Trial Social activities were legendary. She was known as one of the "Field Trial Queens".
She was preceded in death by her mother, Louise Graham Williams; father, Charles Bryan Williams; sister, Rebecca Elizabeth Hall; husband, Alfred Foy Cook; husband, Col. Julian E. Smitherman; and son, William Charles Cook.
She is survived by her son, Alfred Foy Cook, Jr. (Dudley); daughter, Allie Carmen (Cammie) O'Connor (Tom); step daughter, Junith Koon (John); stepson, Dr. Richard Smitherman (Angie); granddaughter, Kelly O'Connor Mejia (Andrew); grandson, Thomas Graham O'Connor; step grandchildren, Elizabeth Mingus (Dennis); Meghan Martiniere (Frances Walsh) and Adam Smitherman; great grandchildren, James Andrew Mejia and Allie O'Connor Mejia; step grandchild, Aidan Smith; niece, Dr. Rebecca E. Hall; and nephew, Daniel D. Hall, Jr.
Visitation was at Gray Funeral Home on Saturday, July 16 from 11 a.m. to 1:00 p.m. Graveside services were at Oak Hill Cemetery at 1:30, followed by a Celebration of Life at the Union Springs Country Club from 2:30 p.m. to 4:30 p.m.
The family would like to express their sincere gratitude to her loyal and faithful caregivers: Annie Pearl Holmes, Jean Ellis, Irene Ross, and the nurses and staff of Oak Park Nursing Facility, most especially Rebecca Freeman.
Pallbearers were Doug Borom, Danny Hall, Charles Klinck, Joe Moorer, Tommy O'Connor, Jim Smith, Tim Sullivan and Joe Varner. Honorary pallbearers are Jimmy Bassett, Becke Blanton, Sherrod Hixon, Louis Rutland, Sandra Smith, Dr. Willie Smith and members of the Birthday Lunch Bunch.
Contributions in her memory can be made to the
Union Springs Public Library
103 Prairie St. N.
Union Springs, AL 36089 or
The Red Door Theater, TCBC
P.O. Box 5236
Union Springs, AL 36089.