ON THE MARK
D. MARK MITCHELL
OPELIKA ––
The Alabama High School Athletic Association (AHSAA) is hosting "All-Star" week in Montgomery, July 18 through 22. Along with mandatory meetings for athletic directors and/or principals, student-athletes from across Alabama were chosen by coaches to represent the North or South in the all-star game this week. All events are held in the city of Montgomery. All-Star week ends after Friday's championship banquet. All head coaches winning a state championship will be recognized along with the seven Making A Difference Award winners: Pat Thompson (Class 1A, Sweet Water athletic director), John Hadder (Class 2A, Vincent boys basketball coach), Steve Reaves (Class 3A, Winfield High girls and boys track coach), Jazmin Mitchell (Class 4A, Sumter Central athletic director), Van Phillips (Class 5A, Center Point High principal), Linda Moore (Class 6A, Athens High athletic director) and Debra Broome (Class 7A, Vestavia Hills girls rowing, golf and basketball coach).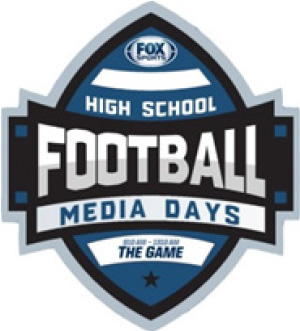 The Making a Difference Award was started in 2011 by the AHSAA's High School Athletic Directors and Coaches Association in order to recognize individuals who go beyond their normal duties to make a positive impact on the school and community.
I was blessed to win the Class 6A Making a Difference Award in 2019, for my many years of service to Opelika Athletics and schools.
iHEARTRADIO HIGH SCHOOL MEDIA DAYS PRESENTED BY ORTHOPAEDIC CLINIC
The 2022 iHeartRadio High School Media Days presented by the Orthopaedic Clinic is set for July 26 and 27 at the Bottling Plant Event Center. The two-day media blitz features over 20 high school head football coaches and up to three senior players per team. The show will air LIVE on WOTM, the AHSAA TV network (channel 80 on Charter Spectrum) and on WZMG FOX Sports 910-1310 the Game.
Media Days begin at 8 a.m. with AHSAA Executive Director Alvin Briggs. AISA Athletic Director Roddie Beck kicks off day two (Wednesday, July 27).
DIXIE BOYS BASEBALL
All Opelika Dixie Baseball (DBB) all-star teams have finished the 2022 season. The Ozone all-stars (11 and 12 year olds), junior DBB (13 and 14 year olds) and DBB all-star teams (13 and 14) were eliminated in their respective state tournaments.
Opelika's Ozone all-star team opened with a 11-1 win over Troy, beat Rogersville 10-0 in game two, lost to AUM (6-7) in game three, beat Enterprise (5-4) and was eliminated by Montgomery Southeastern (6-7) in the semi-finals.
This was another good year for spring/summer baseball in Opelika. Opelika Dixie Youth (6 through 12) and Dixie Boys (13 through 15) showed an increase in the number of children playing for the second straight year.
The two programs serve children from Opelika, Lee County and surrounding areas. If you live inside the Opelika city limits, it is cheaper to play compared to living outside of Opelika.
D. Mark Mitchell is the sports director at iHeartMedia, host of "On the Mark" Fox Sports the Game 910-1310, co-chair of the Auburn-Opelika Sports Council, chairman of the Super 7 and Dixie Boys Baseball state director.