BY HARRISON TARR
FOR THE OPELIKA OBSERVER
For most power-five coaches, a 60-10 win over a low-caliber non-conference opponent is nothing to write home about. For most coaches, the expectation is for their team to take care of business and deliver a sound thumping in what some refer to as a "cupcake" game; however, for first-year head coach Bryan Harsin, the Auburn Tigers' trampling of the Akron Zips on Saturday meant more than securing an expected win.
For Harsin, the victory was a strong first step in proving himself to an entire fan base. His debut in Jordan-Hare stadium was a solid foothold to continue on a climb which is sure to be a season-long feat.
With his first win at Auburn now behind him, Harsin must focus on the next step in his journey: delivering a win over Alabama State in the same fashion which his team took care of the Zips on Saturday.
When analyzing what Harsin must accomplish on Saturday morning, it is imperative to keep in mind that the point of focus is not if his team wins, rather the manner in which they do so. Here's what Auburn fans should be paying the most attention to when the Tigers host ASU at 11 a.m. this Saturday.
1. TAKE CARE OF NIX.
Junior quarterback — and third-year starter — Bo Nix enters the contest following the best statistical game of his career. Making sure that he is just as comfortable in the pocket this week as last week should be priority number one. Nobody is expecting back-to-back 275 yard, 3-touchdown performances; they can be expect, however, more consistency from game-to-game.
2. GIVE FINLEY MEANINGFUL SNAPS.
If and when the Tigers get up big, backup quarterback T.J. Finley must see time with the first-team offense in a way that compliments his role in the third quarter of last week's contest. Fans are curious about the LSU transfer's potential. A decision to delegate some snaps to true freshman Demetrius Davis could also prove favorable for Harsin.
3. KEEP MIXING UP PLAY CALLS.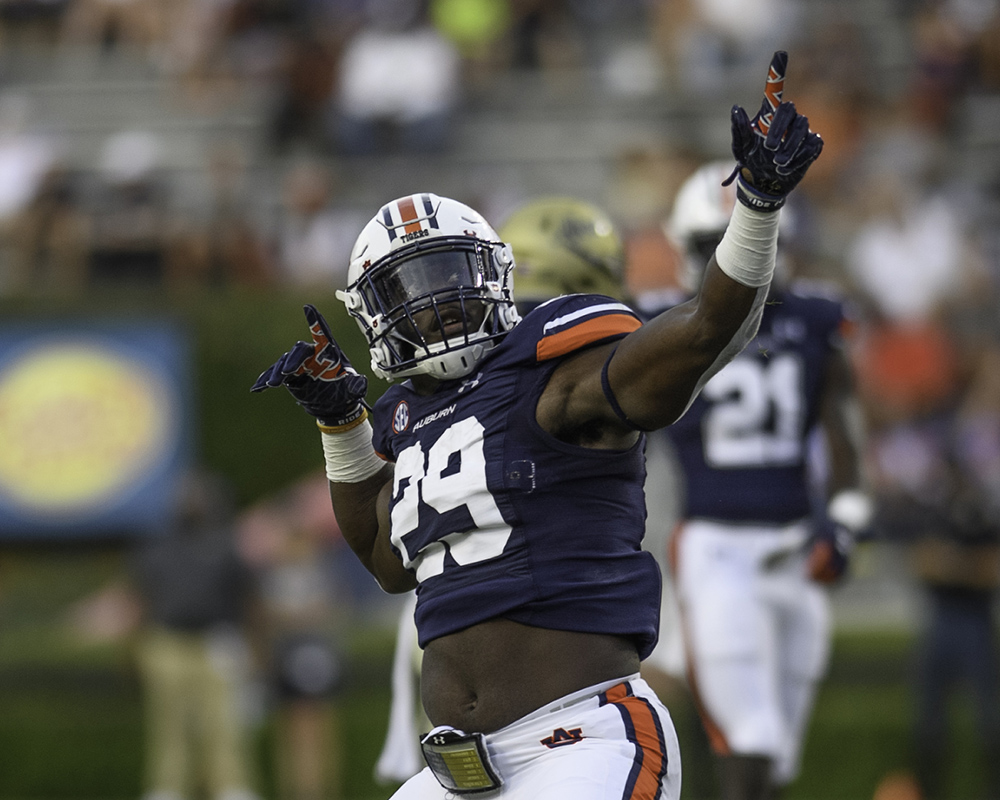 In week one's contest, Harsin brought the Auburn fan base something it had been longing for dating back to before firing Malzahn was a serious conversation: balanced play calling. The Tiger offense was a balanced attack against the Zips last week and continuing to spread touches among all offensive weapons will bode well for the new head coach.
4. SHOW OFF THE RUNNING BACK ROOM.
Tank Bigsby most definitely needs touches; it is imperative, however, that the all-SEC back maintains his health as Penn State — and conference play — draws nearer. Not to mention, the running back room drew a significant amount of attention in the season opener. Freshman Jarquez Hunter put on a show with 110 yards on nine touches and senior Shaun Shivers averaged 12 yards per carry. Letting those two build upon solid performances while simultaneously feeding Bigsby will prove fruitful to the running back room's depth and confidence.
5. BEAT THE BRAKES OFF ALABAMA STATE.
As mentioned previously, the emphasis of the week must be to absolutely manhandle the Hornets. Harsin needs to leave no room for doubt within the Tiger fan base and — more importantly — ride into Happy Valley with momentum.
The Tigers will do battle with Alabama State on Saturday, Sept. 11 at Jordan-Hare Stadium. Toe meets leather at 11 a.m. CST on SEC Network.