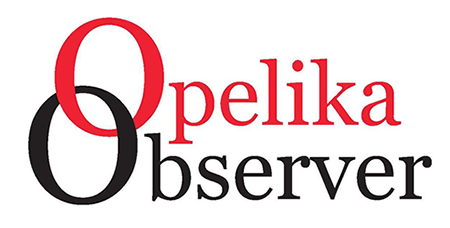 By Lofton Wheeles
For the Opelika Observer
House Democrats met on Wednesday, Feb. 24, on Zoom to discuss several key issues and unveil their legislative agenda for 2021. The theme of the agenda was "Working Together. Achieving Results."
The key issues discussed were strengthening small businesses and revitalizing the state's economy, criminal justice reform, combating COVID-19, ensuring access to affordable healthcare, law enforcement reform, voting rights, equity, social justice and education advancement.
"The message from communities across the state has been uncomplicated and unchanging from North Alabama to counties along the Gulf Coast and to all points east and west the refrain is clear: We are in this together," said Alabama 97th House District Representative Adline Clarke.
"It is in that spirit that House Democrats return to Montgomery. We come again with a renewed commitment to work with Governor Ivey, to collaborate with colleagues across the aisle, to partner with local governments, to support state agencies and associations alike and to be relentless in pursuing relief and remedy that serves all Alabamians. While this aim is not new, it is stronger than ever before."
The issue that was on the minds of viewers, who were able to ask questions on the Zoom call, was the ongoing COVID-19 pandemic and the distribution of vaccines to combat the virus.
"Right now, we are working with the Alabama Department of Public Health to ensure that … vaccinations are going to be distributed fairly," said Minority Leader Anthony Daniels. "Right now, I think the focus is expanding distributions through … various providers across the state."
Alabama 103rd House District Representative Barbra Drummond advocated for urgency to Alabamians regarding the pandemic.
"We can prevent this," Drummond said. "This is something we each have to take personal responsibility for. If we want to stop this virus, we have got to be responsible … We have got to step up to the plate and do it not only for yourself, [but] for your community and for your family."
The House Democrats took the opportunity to note the flaws in Alabama's health care system. Mary Moore, 59th House District representative, said that the current system has been adversely affected by the pandemic.
"Hundreds of thousands of Alabamians are living without health coverage," Moore said. "Rural communities are weathering the staggering impact of COVID without hospitals and larger city hospitals are bursting at the seams managing surges from their urban centers and underserved neighborhoods.
"This legislature has been unwilling to address the limits of Alabama health care system. COVID-19 has shown us that we can no longer hide or shy away from the issue."
House Democrats are looking to expand Medicaid, extend Medicare coverage for new mothers up to one year after childbirth, enhance access to maternal health care services, ensure fair and equal distribution of the COVID-19 vaccine, create and support incentives to bring qualified health care professionals to Alabama and its rural communities and increase telemedicine programs across the state, according to materials provided by the Alabama House Democratic Caucus.
House Democrats noted, regarding criminal justice reform, that they were in favor of common sense reform, reducing recidivism and focusing on fairness, according to the House's press release regarding the legislative agenda.
"Following the theme of working together and achieving results, true criminal justice reform is going to require us working together," said Alabama 70th House District Representative Chris England.
House Democrats said economic changes must be anticipated with a swift response to ensure businesses have access to the skilled workforce and human capital necessary to thrive.
"Small businesses are the backbone, not only the backbone, but they're also the heartbeat of Alabama's economy," Drummond said. "Today, it is uncertain how many of our small business will continue to survive."
House Democrats look to reduce the tax burden for small business owners via the renewal of the Unemployment Trust Fund, require procurement officials to maintain data on diverse enterprises qualified to service and supply goods to the state and incentivize business owned by minorities and women to scale and create new jobs through accessible tax credits, according to materials provided by the House Democrats.
House Democrats also look to level the playing field by giving small businesses opportunities to have more access to capital, bolstering rural and underserved economies, shutting the income inequality gap and cultivating entrepreneurship.
Alabama 71st House District Representative A.J. McCampbell touched on law enforcement reform while unveiling the agenda and discussed the issues between law enforcement and some Alabama communities during the meeting.
"The unfortunate divide between law enforcement and many of the communities they serve is wide, but it is not impossible for us to close," McCampbell said. "As elected citizen leaders in this state, we are called to approach this gap to examine the scattered pieces and acknowledged the shining stars as policy makers.
"We are called to fix the breach, to lead this state to long-term change and in many cases even redemption."
House Democrats look to rebuild the trust between the community and law enforcement and improve training for officers.
Alabama 19th House District Representative Laura Hall touched on voting rights, equity and social justice on behalf of the House Democrats during the unveiling.
House Democrats look to make Alabama's voting system more inclusive through no-excuse absentee voting, early voting, automatic voter registration upon the age of 18, the elimination of requirements to pay fines and fees to regain suffrage and the expansion of eligibility for restoration of voting rights.
They also look to fight for equity and social justice through the elimination of gerrymandering, redistricting and protecting civil rights.
Alabama 54th House District representative Neil Rafferty discussed advancement in education.
"The surest way to change a person's condition without a doubt is to ensure that they're rounded and prepared with a strong education," Rafferty said.
House Democrats look to further invest in educators, support public schools, fund higher education as a priority, prioritize early childhood education and focus on college and career-readiness to better prepare young people for these institutions.
House Democrats look at these objectives in the agenda as ways that Alabama can move in a direction that betters the state.
"We look forward to working hard on behalf of all Alabamians in the days and months ahead," Clarke said. "As together, we fight to move Alabama forward."
To read the House Democrats' full agenda, go to bit.ly/AHDC2021 and download the document. To view the full recording of the live release of the agenda, go to facebook.com/ALHouseDems.
Put in quote about being responsible because this something we can stop (Barbra Drummond)
Alabama 97th District Representative Adline Clarke gave a message of ___.
"COVID-19 has left no person untouched and our state is forever changed," said Clarke. "… We are again reminded of the work that must be done in the statehouse. Work to keep our hospitals open, to ensure lifesaving vaccines reach every part of our state, to keep students safe and learning, to help this state and its citizens and find a path forward during these tough times."
"Right now, we are working with the Alabama Department of Public Health to ensure that distribution of vaccinations are going to be distributed fairly," Minority Leader Anthony Daniels said. "Right now I think the focus is expanding distributions through right now I think Walmart has either started or will start doing vaccinations, various providers across the state."
"Alabama's health care infrastructure was already under strain before the pandemic," said 59th District Representative Mary Moore. "Since 2010, 17 rural hospitals have closed. Today, 63 percent of rural hospitals are at risk of closing. And 56 percent are at an intermediate risk of closing. Take a moment and let that settle in."