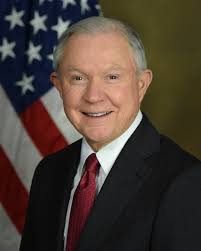 Special to the
Opelika Observer
The Alabama Forestry Association announced its endorsement of Republican Jeff Sessions for United States Senate last week.
"We are proud to endorse Senator Jeff Sessions in the United States Senate race. He served the people of Alabama in this seat for 20 years. He effectively represented the people of Alabama's interest and values then and we feel confident that he will do the same again," said AFA Executive Vice President Chris Isaacson.
"I am proud to be endorsed by the Alabama Forestry Association. They have been stalwart partners in the fight to protect and defend Alabama's conservative values. This is a time of great peril for Alabama and the nation, and we must have a Senator representing us who knows every inch of this state and who can vigorously defend Alabama's interests," Sessions said in a statement.
The Alabama Forestry Association has been proud to stand with Senator Sessions in conservative battles through the years. During the last 25 years, the association has endorsed Senator Sessions for every political office that he has sought.
Sessions held this seat from 1997 to 2017 when he accepted an appointment from President Trump to be the 84th United States Attorney General. Prior to serving as a U.S. Senator, Sessions served as a United States attorney for the Southern District of Alabama from 1981 to 1993. He was elected Alabama's attorney general in 1994, before his election to Congress in 1996.