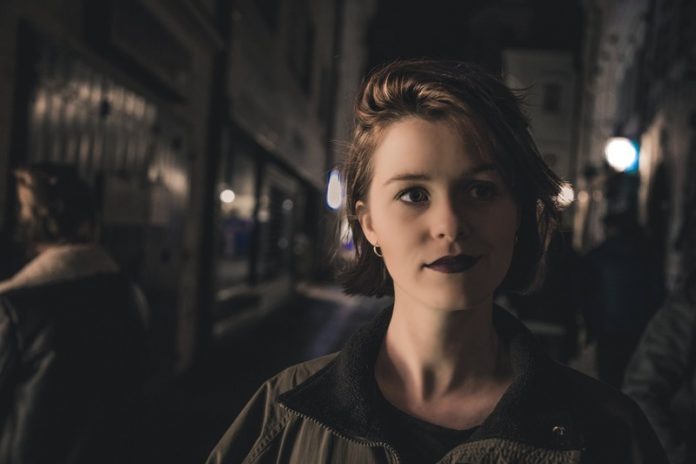 Special to the
Opelika Observer
The short film
"Hidden Gem" was inspired by actual events on human trafficking and filmed entirely in Alabama with local talent and crew by Fowler Davis Entertainment and Red Sky Studios. January is Human Trafficking Awareness Month and Hidden Gem Films has partnered with law enforcement, governmental agencies, nonprofits, churches, businesses, healthcare organizations and other advocates across the U.S. to spread awareness and education about the epidemic of human trafficking.
Barbara Fowler, one of the film's producers, has become a strong advocate in the anti-human trafficking movement and is co-convener of the Community Engagement and Awareness Committee with the Child Trafficking Solutions Project through the Children's Policy Council of Jefferson County and the TraffickingFree Zone initiative in partnership with the U.S. Insitute Against Human Trafficking.
Fowler explained that the TraffickingFree Zone program is a county-wide initiative focused on reducing the demand – the number of buyers – for sex-trafficked victims. The TraffickingFree Zone program is implemented in collaboration with community leaders, law enforcement, businesses, schools, healthcare organizations, churches and the media. The focus of the program is on arresting and prosecuting sex buyers instead of the victims who are being sold, educating people on sex trafficking and implementing numerous other demand reduction techniques including technology and research components. When these sectors are activated and working in unison for a one-year period, the TraffickingFree Zone community can expect to see a significant decline in demand.
"The power to be educated can transform how we think about human trafficking and move us all to act against this horrific crime in humanity and give a voice to the victims and survivors, ultimately creating a world free from sexual exploitation," Fowler said. "The signs are all around us, but we need to be educated and know what to look for and be aware of. Our desire is for people to watch our film, become more educated, and leave changed feeling a call of action."
"Hidden Gem depicts what could be a common intersection of any of us with a victim of human trafficking and demonstrates that awareness of something being wrong can lead to action which can possibly save a life. We too often devalue awareness as not DOING enough, but awareness empowers us and encourages action, so we encourage anyone that if you SEE SOMETHING – SAY SOMETHING," said Film Producer Jeff Davis.
Hidden Gem was first screened at the See It End It Film Festival in Los Angeles in March 2019. "Your film is a powerful statement that at various places in our lives, we may intersect with someone that needs our help, and if we are willing to make a phone call, take some small action, we can have a huge impact on that person's life and beyond. Hidden Gem is a priceless message in an age of live and let die," said Patrick Erlandson, director of the See It End It Film Festival.
Since that time, Hidden Gem has been screened at many events and in numerous film festivals this past year from Los Angeles, San Pedro, and La Jolla, California, Bend, Oregon, Minneapolis, Minnesota, Nashville, Sidewalk in Birmingham and across the State of Alabama, Orlando and most recently in Washington, D.C. at the Flicks4Change Film Festival, "the festival that turns films into philanthropy."
Andrew Steele, acclaimed actor and director of the Flicks4Change Film Festival, said that "Hidden Gem was chosen as one of 16 films as an Official Selection out of 160 films worldwide. From the hundreds of socially conscious film submissions, Hidden Gem, was voted by our audience in Washington D.C. the 'Flick 4 Change' for being the 'Film Most Likely to Inspire Social Change.' In the four years of running Flicks4Change, I have yet to see a film make such a profound impact on an audience like Hidden Gem did. The number of people who watch Hidden Gem will directly relate to the number of human trafficking incidences reported and thus victims freed. Every man, woman and child should watch Hidden Gem!"
"Hidden Gem is an effective tool that we will be using in our training that enables Alabama to continue raising awareness about human trafficking across the state. I applaud this film and its producers for providing an additional means for Alabama to continue our fight against these horrific crimes. We are honored that Hidden Gem will be shown at the Alabama Human Trafficking Summit in Montgomery on January 30-3t at The Renaissance Montgomery Hotel," said Pat McCay, chair of the Alabama Human Trafficking Task Force and End It Alabama.
For more information about Hidden Gem Films, please visit https://www.hiddengemfilms.com.
If you would like to have a screening of Hidden Gem and educational training about human trafficking at your organization, church or community event, contact Fowler at barbara@fowlerdavis.com.
If one needs help or to report suspected human trafficking to Federal law enforcement, please call the Dept. of Homeland Security Blue Campaign at 1-866-347-2423. To get help from the National Human Trafficking Hotline, call 1-888-373-7888 or text HELP or INFO to BeFree (233733).