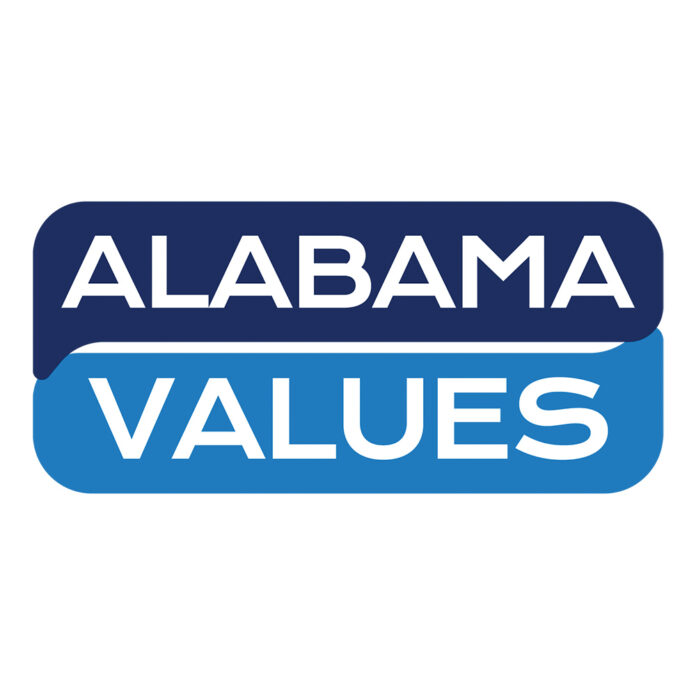 CONTRIBUTED BY
ALABAMA VALUES
Redistricting season is now in full swing as the U.S. Census Bureau today released the data needed to begin the process, which will have lasting effects for more than a decade. The delivery of the data was delayed for several months due to the COVID-19 pandemic causing an uproar in the state of Alabama, resulting in a lawsuit that federal judges rejected. However, it ultimately resulted in the Census Bureau committing to releasing its raw data in "legacy format today," which requires additional handling to extract data properly. With the release of today's data, redistricting work can officially begin. A more user-friendly version will be released by Sept. 30, 2021. [Source: U.S. Census Bureau].
Every decade Alabama Legislators come together to draw new district lines that give every vote in Alabama equal weight and all communities equal access to the decision-making processes that determine funding for schools, hospitals and other essential services. Grassroots organizations and coalitions in Alabama have come together to ensure state legislators draw fair maps and advocate for all Alabama residents, especially historically underrepresented groups, to get the representation and resources they deserve.
"The delay this year creates a unique opportunity for more people to learn about the process, learn about how voting district maps impact their daily lives, and then express their opinions to their state and local decision-makers," said Evan Milligan, executive director of Alabama Forward. "It is even more important that more Alabamians committed to voting rights weigh-in on the process, because this will be the first round of redistricting since the passage of the 1965 Voting Rights Act that will not require Alabama and other southern governments to submit their state legislative maps to the U.S. Department of Justice for preclearance. Previously, the DOJ was authorized to assess voting district maps to ensure that they didn't violate the voting rights of racial, ethnic and language minority groups. That feature will not be available this year, so it's even more important for Alabamians concerned about protection of voting rights to make their voices heard."
As the state's civic table, Alabama Forward, has been working to bring together nonpartisan organizations with a goal of safeguarding the redistricting process. Through coalition building, financial grants and technical assistance offered by Alabama Forward, civic engagement groups and members of Alabama Forward have created resources to empower communities to speak up for a fair mapping, fair districting through the following initiatives:
A partnership with the Southern Coalition for Social Justice through their CROWD Fellowship program to provide training throughout the state to show Alabama residents how political maps impact their daily lives and what they can do to be a part of the map-making process.
"I got involved in the CROWD Fellowship program because I wanted to learn about redistricting to give communities the tools and the resources to learn about the process also," said SCSJ CROWD Fellow at Alabama Forward Khadidah Stone. "I'm hoping that people get involved in the process, and people have a voice in what they want in their community and the power to choose who represents them and not the other way around."
Launching Shake The Field, Alabama Forward's online initiative to educate and inspire everyday Alabamians to embrace civic engagement and connect with organizations on the ground working on civic issues such as fair mapping and fair districting.
Creating the Alabama Election Protection Network (AEPN) initiative, Our Districts, Our Alabama, a public information campaign providing online resources and community training regarding fair mapping and fair districting.
Acknowledging the grief of Alabama residents during COVID-19 through Shine A Light Alabama, a community-based effort of remembrance, resilience and healing from losses experienced during the pandemic.
"We must address communities and what they are dealing with," said Shine A Light Alabama Project Director Amanda Hiley. "It's about the health and well-being and resilience of communities. There are also issues of equity and the reality of communities' ability to participate in civic engagement."
Community involvement in redistricting gives citizens the opportunity to claim a seat at the table and influence the outcome of the process.
"Getting involved in the redistricting process in your community lets the legislature know that you're paying attention to the choices they are making," said Anneshia Hardy, executive director of Alabama Values. "You are giving your opinions on what your community truly needs."
No one knows local communities better than the people who live in them, whether you're cooking up a Sunday block party, planting a neighborhood garden or supporting each other through a global pandemic. That's why it is so important that local communities get involved in the redistricting process. Local coalitions will have training sessions for those interested in becoming involved.
Those interested in connecting with CROWD Fellows for training and assistance should contact their state sponsors:
Alabama Forward, Evan Milligan, evan@alforward.org
Mobile Alabama NAACP, Jasmine Washington, jdawashington@gmail.com
TOPS, Rodreshia Russaw, Rrussaw@wearetops.org
League of Women Voters Alabama, Robin Buckelew, robinbuckelew111@gmail.com.
Alabama Values is a state-based 501(C)(3) communications hub seeking to amplify progressive voices and policies in Alabama. Our goal is to provide messaging and communications leadership and infrastructure to organizations and coalitions advocating to build power and break down barriers to civic participation for communities across the state. Our strategy is to develop and launch messaging, digital campaigns, creative content and media strategies to increase civic engagement, education and awareness.
Alabama Forward is a state-based 501(C)(3) civic engagement coordinating table committed to advancing movement towards greater freedom and progressive, solution-oriented policy among a diverse coalition of Alabama-based partner organizations, so that every Alabamian can engage in the democratic process. In pursuit of this mission, Alabama Forward will prioritize race and gender equity to engage every Alabamian in all aspects of our democracy.
Alabama Election Protection Network (AEPN) is a collaborative of nonpartisan grassroots organizations who are dedicated to upholding the core values of democracy. We work to ensure an open, honest and accountable government that serves the public interest; promote equal rights, opportunity and representation for all; and empower all people to make their voices heard in the political process.
The Southern Coalition for Social Justice, founded in 2007, partners with communities of color and economically disadvantaged communities in the South to defend and advance their political, social and economic rights through the combination of legal advocacy, research, organizing and communications.