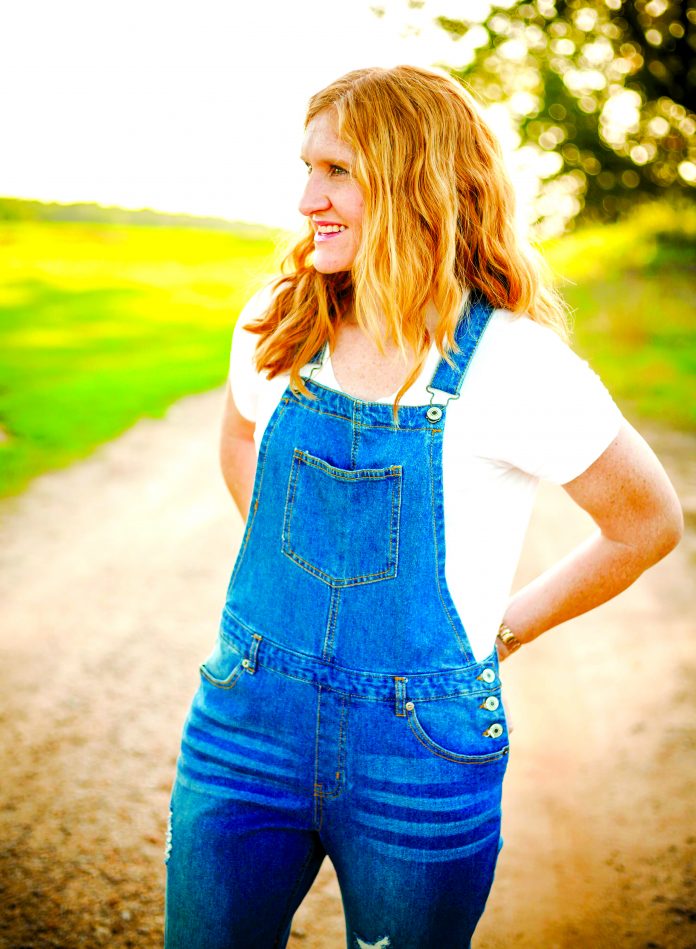 By Bradley Robertson
One reason we began our Alabama Bucket List was to give our family the opportunity to visit all the beautiful outdoor spaces our state has to offer. We want to travel all over the U.S., but I don't want to miss out on our own backyard. Our state is covered in waterways, trees, caverns and thousands of acres of natural wildlife. It doesn't take much effort or money to sneak away from the city and enjoy the outdoors with our families.
This adventure took us to the Tallapoosa River, one we will never forget and a story we will tell for years to come. All five of us took on this experience and included our extended family to celebrate our nephew's 14th birthday. We spent the day counting kids and kayaks and passing out bologna sandwiches. Isaac sang his way down the river in a green canoe, with Shep in charge of a trolling motor.
To champion this journey, first know that we did not use a guide service for this outing. There are multiple outfitters in Alabama where you can rent kayaks and have drivers take you up river and drop you out.
We brought our own kayaks and canoe, dropped in ourselves on a bank under an old bridge and had a friend pick us up at the end of the trail.
Our drop-in point was Germany's Ferry. There was a sight map giving us details of the route and a boat ramp for easy drop-in access. Our next stop and pick-up point would be Horseshoe Bend Bridge, almost 10 miles away.
We quickly unloaded boats, paddles, life jackets and coolers. Shep was sure to bring his fishing pole and my smarty pants husband brought along a trolling motor for his canoe. We were a family on a mission, with blue skies, wide waters and trees for miles – then our paddle journey began.
The first memorable part of this story was when I asked my brother-in-law how long our route would take us. I assumed a three-hour family trip but never asked until we got on the water. His answer, "Oh, maybe six hours or so…" Holy moly! I had no idea such a true adventure was awaiting us. I began to paddle and I paddled for a long time.
The excitement of something new and unknown sinks into me every time. Adrenaline and joy take over my calm nature. Seeing Shep excited to be "captain" of the canoe and watching my sweet Sissy and her cousin bask in the sun along side him was sweetness to my soul. If you can only imagine, Isaac was right in the middle of them, resting his tail on top of a cooler, doing absolutely nothing but cheering for Shep and drinking a cold beer.
We had eight boats total and 11 people. We were a loud parade on a river, a trail of sea vessels and paddlers embracing life.
The beautiful thing about the Tallapoosa River is its seclusion. Amongst the 10-mile journey, we counted only four or five homes built along the river. Its banks are mostly untouched, natural life surrounding us the entire day. Towering trees, music of birds and cool, fresh water giving us a local escape.
We came upon beaches and old fallen trees, rapids and rocks to climb upon to take a rest from paddling.
We were even greeted after the first hour with a rainstorm. We heard loud winds in the distance, the sound echoing across flat waters, carried between tall trees. We stopped one by one, indecisive to paddle on or take a break and wait it out. Winds turned into sprinkles and sprinkles turned into rain showers. Clouds hovered over us and it began to pour.
We quickly crowded together under large oak limbs on the riverbank. The rain brought refreshment under hot skies and within 10 minutes the clouds parted and the sun popped back out. We were soon paddling away downstream, Braxton and his two best friends leading the way.
We soon traveled upon our first set of slow-moving rapids. I knew the kayaks would be successful here but there was a bit of worry in my mind of how the canoe would handle it. "Oh, don't worry baby," my husband said. "We are just like 'The Last of the Mohicans.' We'll be just fine." I laughed at his happy commentary, hopeful he was right but curious to his success.
I made my way with everyone else down to calm waters, I found a still spot to park and looked back to check the canoe. It was teetering amongst rocks, completely immobile. Isaac was outside the boat, attempting to move the canoe back into moving water. It was hysterical. Shep was cheering in the back, "Come on daddy, you can do it." The girls were giggling in the front, I could hear their southern drawn chatter and feel the liveliness of their situation. Isaac himself was taken back by the fun of the moment, grinning from ear to ear, enjoying it like a champion.
The funny thing about Isaac is he lives for sticky situations. Its almost like he looks for them and goes out of his way to find them. He can't help it. He's like a fun problem solver.
Even more appealing, he always knows how to move forward and solve the puzzle. He soon maneuvered his green canoe back into moving waters and his boat team cheered. This was the first of four total canoe-rock moments. Isaac loved them all. He was the Mohican he wanted to be that day, wild and alive.
The stretch of trail was 85% slow-moving, calm water, 15% calm rapids. The rapids we encountered were not wild and rushing, just enough for a little excitement and break up the parts of the journey. We made pit stops along the way, enjoying food and time to play.
Isaac's canoe turned into the party boat, whenever a kid got hungry or tired, to the canoe they went.
This rang true for the adults as well. Isaac was serving up bologna sandwiches left and right along with water, Coca-Cola, potato chips and pony beers for me.
The big boys took over the canoe on occasion and Shep and Isaac were able to enjoy some fishing from the kayak. Shep did not catch a fish all day, but he didn't care. He was on a river. A new story to tell in his little life.
Sissy put her strong little body into kayaking as well. She's an easy-going lady but can turn gritty like her daddy. She won't hesitate to prove to the boys that she is just as capable as they are at any life endeavor. She will prove herself in a heartbeat and work her way to accomplishment.
Our journey ended six hours later at Horseshoe Bend. We spotted the huge bridge in the distance and soon our boats were piling on shore one by one. I'm pretty sure this was the most exciting part of the day. We finished! We did it! A long journey, but one of great fun and excitement.
My greatest joy of each adventure is the story my kids hold in their heart and the memories we create together. We are creating life and fun, creating our own stories in the most beautiful places of Alabama.
I love you to pieces mom, you are the most wonderful momma anyone could ever have I do love you more than you think.