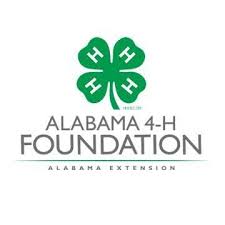 Special to the
Opelika Observer
The Alabama 4-H Foundation is helping advance the education of 35 high school seniors. The foundation will be awarding $1,000 scholarships to 35 high school seniors of the 2020 graduating class.
"We are excited about the opportunities these scholarships will provide for our young people," said Molly Gregg, Alabama Cooperative Extension System assistant director of Alabama 4-H.
Nancy Alexander, an Alabama Extension 4-H specialist said the recipients will use the scholarships in their post-secondary education.
"The scholarships can be used for any post-secondary education, whether that is attending community college, trade school or a university," Alexander said. "Payment for tuition and fees will be made from the Alabama 4-H Foundation directly to the student's post-secondary institution to be used in the 2020-21 academic year."
Scholarship Dates and Application Guidelines
Applications are now being accepted via 4HOnline at www.4honline.com. Completed applications are due online by March 1. As part of the application process, students must submit a resume, letter of recommendation and their 4-H story titled How Alabama 4-H Has Changed My Life. These requirements must meet the following guidelines:
Limit the 4-H story to 500 words or fewer. Also, double space the text, use Arial or Times New Roman 12–point font and have one-inch margins.
Limit a resume to one page.
A letter of recommendation should be from a non-family member such as, 4-H staff members, school administrators, teachers or coaches.
Save all documents as PDFs and upload them into 4HOnline.
Scholarship winners can expect notifications by April 15.
"The Alabama 4-H Foundation is committed to ensuring that scholarship opportunities and 4-H programming continue for Alabama youth for years to come," said Seth Tuttle, development officer for the Alabama 4-H Foundation.
More Information
Scholarship recipients and their parents or guardians receive invitations to the 4-H Competitive Events Day June 26. There, 4-H will formally recognize the scholarship winners. 4-H will also recognize scholarship recipients during high school scholarship days or graduations.
If you have questions regarding the scholarship application process, contact Nancy Alexander at 4henrollment@aces.edu.
About Alabama 4-H
For more than 100 years, Alabama 4-H has been helping young people develop into resourceful citizens and responsible leaders. Alabama 4-H is part of the Alabama Cooperative Extension System and uses regional Extension agents as well as community volunteers, corporate partners, alumni and parents to deliver youth development programs in all 67 counties.
Today, Alabama 4-H engages with more than 178,000 youth. It seeks to empower them with the skills to lead their communities and also grow into future leaders.
Visit the Alabama 4-H Foundation or make a gift online at www.alabama4hfoundation.org.