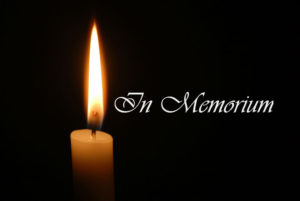 Abigail Faith
Darnell
Funeral services for Miss Abigail Faith Darnell, 16, of Beulah, were held on Friday, May 1, 2020 in a private ceremony with family and friends. The family requests that all floral arrangements be sent to Jeffcoat-Trant Funeral Home in Opelika, AL.
Abbey, "Lulu", or "Abbey Doo" as she was affectionately known by her Daddy, entered into eternal rest on Thursday, April 23, 2020.
Abbey was born on December 1, 2003 to David and Jill Goree Darnell. She was a vibrant ball of energy. Abbey loved everybody and tried to express that love in her own unique way. Always jumping, flipping, and singing, Abbey naturally fell in love with cheerleading. For the past 4 years, she cheered for the Beulah Bobcats and she was, just recently, named co-captain of the varsity cheer squad.
Abbey was an extremely talented artist. She won numerous state awards and was in the process of applying to the Columbia University Arts Program.
Just like her father, Abbey loved to travel, especially to large metro cities with tons of people. She had dreams of living in Boston or New York City. Her most favorite travel destination was Walt Disney World. It was the perfect destination for a "Princess", as her Momma would call her.
She had a beautiful singing voice and she loved to convince her Momma she needed a new musical instrument to learn. Abbey's hard-headed determination allowed her to do just that, having learned to play the piano, ukulele, violin and the kalimba.
Abbey was an active member of the Beulah Baptist Student Ministry until 2018. Recently, she was an avid, vocal participant of the Church of the Highlands.
Abbey is survived by her mother, Jill Goree Darnell; her siblings, Elizabeth Grace Darnell, and Jackson "Jack" Scott Darnell; her grandfathers Robert L. (Sissie) Darnell and William L. "Bill" Goree, Jr.; her uncle Kelly (Tonya) Darnell and Aunt Jeannie (Josh) Peden; cousins Benjamin, Daniel, & Thomas Darnell and Davis Peden; as well as, a host of other Darnell/Goree family, all of whom she loved very much. She entered the gates of heaven alongside her father David Scott Darnell, and is preceded in death by her grandmothers Mary Jean Darnell and Delia Jean Goree; great-grandparents Mr. and Mrs. Herman Darnell, Mr. and Mrs. William "Roy" Kelley, Mr. and Mrs. William L. Goree Sr., and Mr. and Mrs. Cecil Branch.