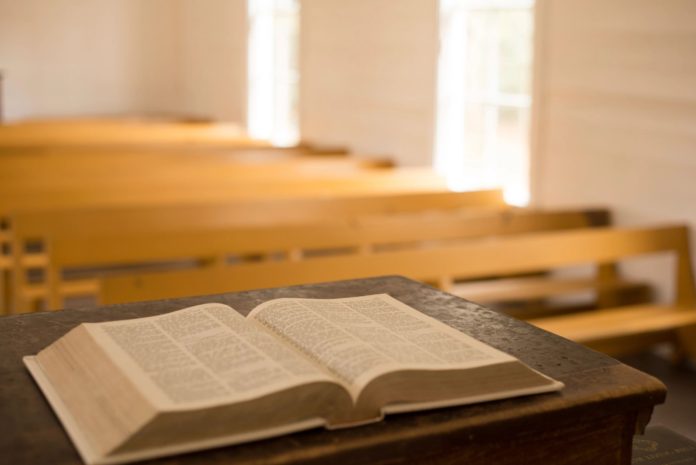 On Sunday, I was the guest speaker at Eagle Creek Baptist Church on Highway 49 between Dadeville and New Site. I've known about this church for most of my life as it's just a few miles from where both my mama and daddy grew up. In fact, my maternal grandparents are buried in the Eagle Creek cemetery.
"It's a sweet church with sweet people," Pastor Dr. Tim Thompson said to me via an online message. Dr. Thompson, as many of you know, was the long-time pastor at First and Frazer United Methodist Churches in Opelika and Montgomery, respectively. Unfortunately, he couldn't be in attendance, hence the need of a guest speaker.
Like many of you, I've had a great deal of things going on over the past few months, ranging from bad and depressing to really bright and exciting. It's just how life goes, but that dark cloud has been lingering for a few days now. I just do the best I can with what I have. Over the past week, I've found myself singing the old hymn "Trust and Obey," which, along with "Amazing Grace" has always been one of my favorite songs in the hymnal.
I really wasn't sure what to expect as I made the drive up Highway 49. While I've spoken at many churches, I've only spoken at one other on a Sunday morning in lieu of a preacher. I can talk all day long but a preacher, I am not. I knew it was a sweet church with sweet people, so I just trusted, obeyed, and prayed for God's amazing grace.
I walked in to the sanctuary and found a place to sit on the back row. It was a Baptist church after all. When in Rome…
During the announcements, I glanced over my bulletin and began to tear up. The call to worship song was "Till the Storm Passes over." The congregational hymn was "Trust and Obey," and you guessed it, the praise song was "Amazing Grace." The fellowship song was "God is Good All the Time."
My talk went well. There was lots of laughter with a positive message of service to others.
After the service, I stood on the porch and shook hands and hugged necks. Many, if not most, knew much of my family, so it almost felt like a family atmosphere. Some of them went to school with my mama, and some went to school with my dad. One of them was at their wedding. Some of them knew my grandparents, aunts, and uncles on both sides of the family and had stories to tell. One lady sells tomatoes to mama and step father.
One sweet lady talked about how much she loved my grandmother and fondly remembered her singing the old hymns. Grandmamma didn't attend Eagle Creek Baptist Church. She attended a nearby church but was always singing the old hymns, so she might have heard her belting out "The Old Rugged Cross" or "He Walks with Me" at anywhere from the nursing home to the grocery store.
I was only there for a little over an hour, but it could not have gone any better. It was a sweet church with sweet people. The music, too, was sweet and could not have been more fitting. God is indeed good all the time. The storm shall pass. The Son will shine. We simply must trust and obey. His amazing grace is all we need.
Jody Fuller is from Opelika. He is a comic, speaker, writer and soldier with three tours of duty in Iraq. He is also a lifetime stutterer. He can be reached at jody@jodyfuller.com. For more information, please visit www.jodyfuller.com.