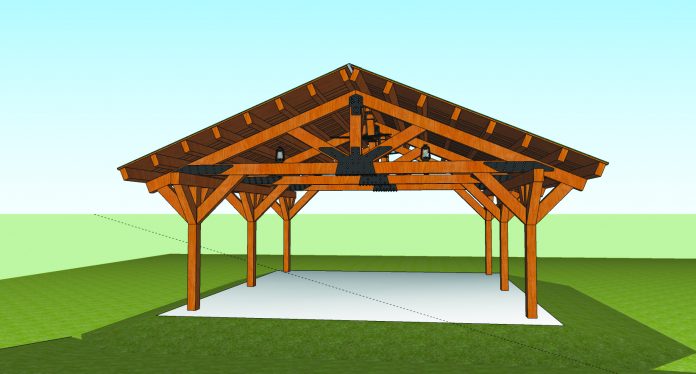 By Morgan Bryce
Associate Editor
Opelika native Jeremy Gray is holding a "30K in 30 Days" fundraiser during the month of September for his nonprofit community center, The Curtis House.
With assistance from members of the Auburn University Building Science department and Third Lens Ministries, Gray said that the fundraiser proceeds will be used to rebuild the house from top to bottom as well as construct a pavilion.
"The effort to raise the money is, in a sense, a collective effort to demonstrate our commitment to the establishment of The Curtis House in the Opelika community and the willingness of the community to help the organizers behind the The Curtis House do our part to bring our vision to full fruition, (and with) the additions and expansions, allow it to operate at its optimum capacity," Gray said. " (It) will provide a safe haven that will service the entire community; the elderly, adults, and children. Some of the activities and resources will consist of health and wellness services, hands-on workforce development training, and educational programs."
According to Gray, the Curtis House serves as both a tribute to his great-grandfather Lottie B. Curtis and gift to the Jeter community that he calls home.
Donations of any amount are accepted. As of last Friday, slightly more than $5,000 had been raised.
Following are sponsorship packages available for the event:
– Platinum Presenting Sponsor, $5,000
Gold VIP Sponsor, $1,000
Silver Sponsor, under $1,000.
Gray noted that the organic garden "is still functioning" and will continue to "feed many in the community" during the construction process.
For more information about sponsorships, email thecurtishouse125@gmail.com. To learn more about the Curtis House, it mission and list of services, like and follow the nonprofit's social media pages or visit www.thecurtishouse.org. The Curtis House is located at 125 Jeter Ave.