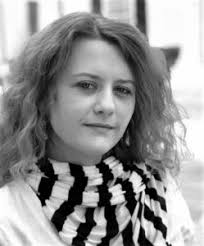 By Sarah West
The late afternoon sun trickles down from high above. It bathes the canopies and blankets thickets with dewy light. Here, the honeysuckle blooms. Balmy air, a curtained mist, is suspend between I and a distant cabin. Only remnants of what once was, history claims the past retreat of a fisherman.
I first walked Daisy Town two weeks ago. This small community established between the mouths of Bearwallow Branch and Jakes Creek can be found by venturing further southeast from Elkmont. O'er the years, I've read tales of Daisy Town, Elkmont and the historic hotel. History documents a railroad was built there for the Little River Lumber Company in 1908. In the early 1900's, they, along with many other logging operations, ravaged the wilderness that would become Great Smoky Mountain National Park.
Because of conservation efforts by some locals and many of the era's leading men, nature has been given a chance to reclaim places once stolen.
From logging township to favored retreat, Elkmont has seen many things. As I walk her paths, I sense two centuries of relentless activity. Between the mountains Blanket and Meigs, families came from Knoxville to escape the city's oppressing summer heat. Some settled at Daisy Town. Other's migrated deeper into the forest along Jakes Creek towards Cucumber Gap.
Today, slender power-lines still cast ode to the early years of electricity. The backroads decay, as each rain washes away bits of the old paved roadways. Natural paths return, and in years to come, that is all that will remain.
I walk the single lane of Daisy Town. Cottages line the path to the Appalachian Club. I visit many of their front porches, and peek through the thin paned glass, imagining past era's for this resort. I set out towards Jakes Gap and find myself enraptured by the sights, smells and sounds still found amid homes along Society Hill. Window frames, porch steps, wooden siding all slope and sway with the earth's natural current. Luminous mosses, thick as carpet cover stone walls and trees that have fallen. The laurel is especially happy here. In this valley, her leaves stretch and reach out like expanded fingers.
Unlike those of the upper elevations, who droop towards their stem like umbrellas. Here, in late spring, they are filled with blossoms.
A short distance above this settlement are stone steps, which lead to Wonderland. Climb the staircase, and find the well. At first glance a well, and at second, a fountain bejeweled around its rim; the Quartz laced boarder is still there. Old pictures piece it all together. Behind the fountain, once stood the hotel called Wonderland. They say, cause of the fire was highly suspect. The hotel annex had recently been named a historic landmark, and preservation efforts were underway. Her gaze cast towards views of Blanket Mountain, which in 2016, she burned to the ground. Only remnants remain.
I followed the old road down from Wonderland. Through the trees to my right rests Elkmont Cemetery and just below, history paints for me the train depot.
Sarah West serves the Opelika Observer as a contributing columnist, with written works of cultural arts relevance and prose. She is the founder of the Sarah West Gallery of Fine Art, A center for cultural arts, Smiths Station's premier fine arts destination. She is the appointed official artist to the city of Smiths Station, a Lee County syndicated columnist, the director of her art center's Cultural Arts Outreach Initiative, which partners with local schools to make the arts accessible to all. She also serves a chief curator to the City of Smiths Station, City Hall Art Galleries. She is a founding member of the Smith Station Historic Commission. She mentors art students of every age through weekly classes at her studio located in the heart of Smiths Station, Alabama. To learn more about her work and activism visit, www.thesarahwestgalleryoffineart.com.