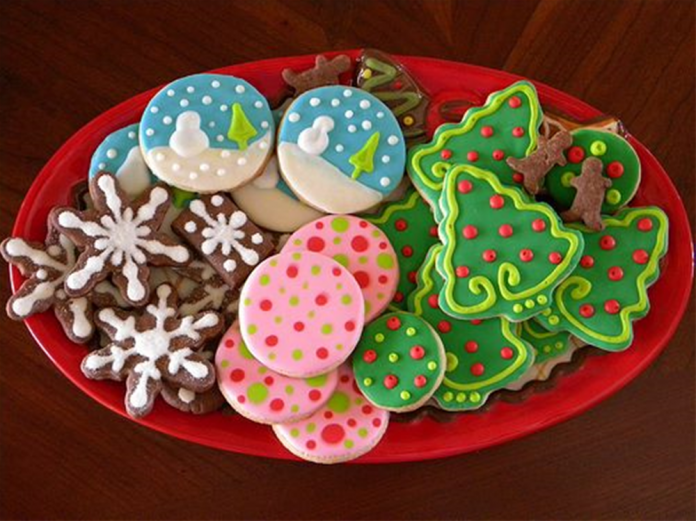 By Morgan Bryce
Editor
Area sweet tooths can satisfy their cravings for a good cause at the 23rd annual "Auburn-Opelika Habitat for Humanity Cookie Walk" Dec. 1 from 8 a.m. – 1 p.m. at Grace United Methodist Church.
One of the organization's largest fundraisers, this year's event is expected to feature between 30,000 – 50,000 cookies of all types and sizes.
Hosted and sponsored by the WeHelp Coalition of Churches, the event raises upwards of $15,000 each year to help the Auburn-Opelika Habitat for Humanity further its mission of "bringing people together to build home, communities and hope."
"This event is part of the community building that we do to involve folks from all areas. Some are the ones who come out and build homes with us, and others who are not able to do that help by baking or buying cookies during the event," said Mark Grantham, executive director of the Auburn-Opelika Habitat for Humanity.
New to this year's event is a "Great Cook's Table," which will feature cookies made by some of the area's best bakers.
Patrons can mix and match their favorite cookies while they peruse the event's cookie displays at a cost of $6 per pound.
Grantham added that there is still time to register for cookie donation and participating in the event's cookie contest, with forms available on www.auburnopelikahabitat.org. On the day of the event, there will be a raffle drawing for two handcrafted quilts stitched by the Cotton Boll Quilt Guild, with tickets costing $2 each.
For more information, call 334-745-2123 or visit the Auburn-Opelika Habitat for Humanity website or social media pages. The church is located at 915 E. Glenn Ave. in Auburn.